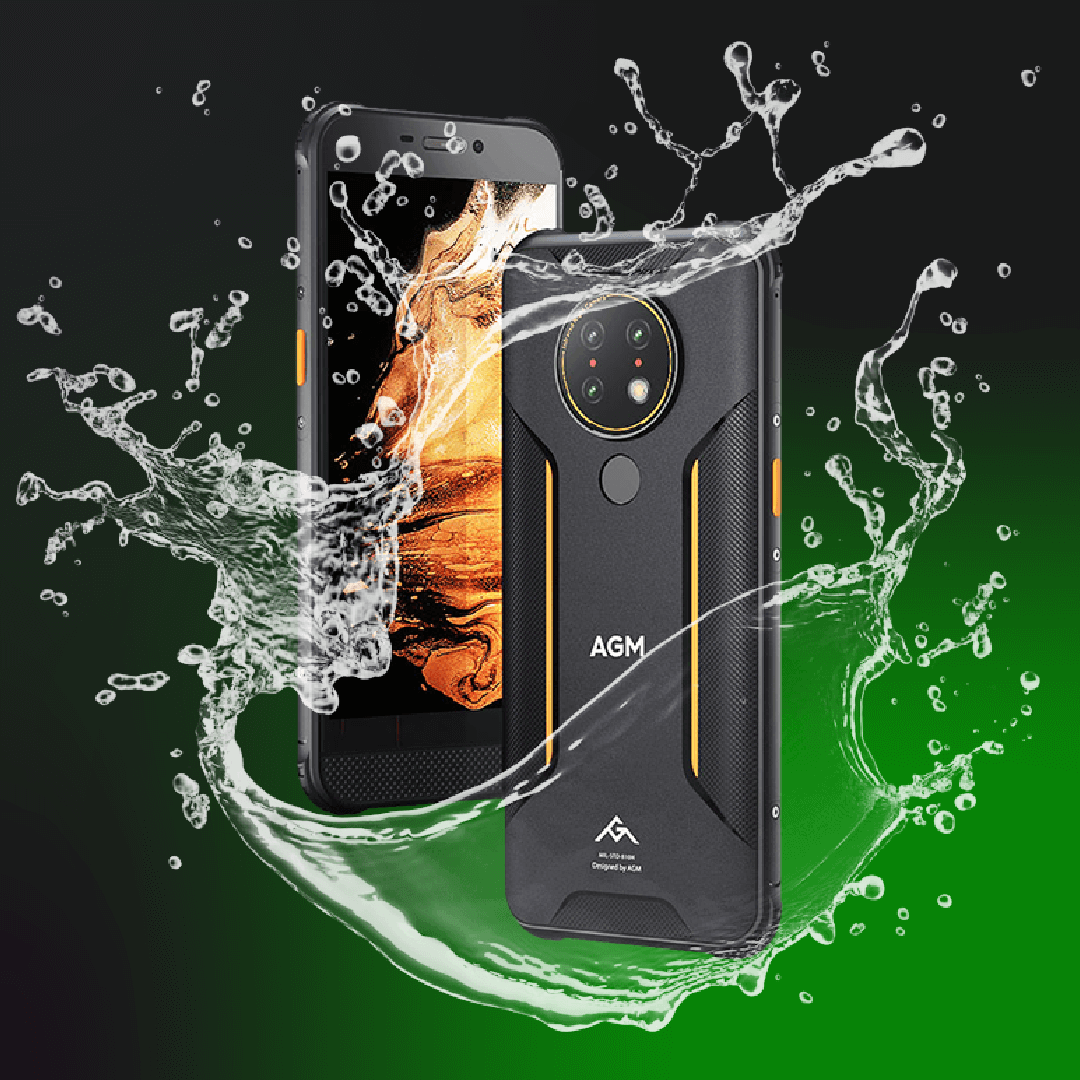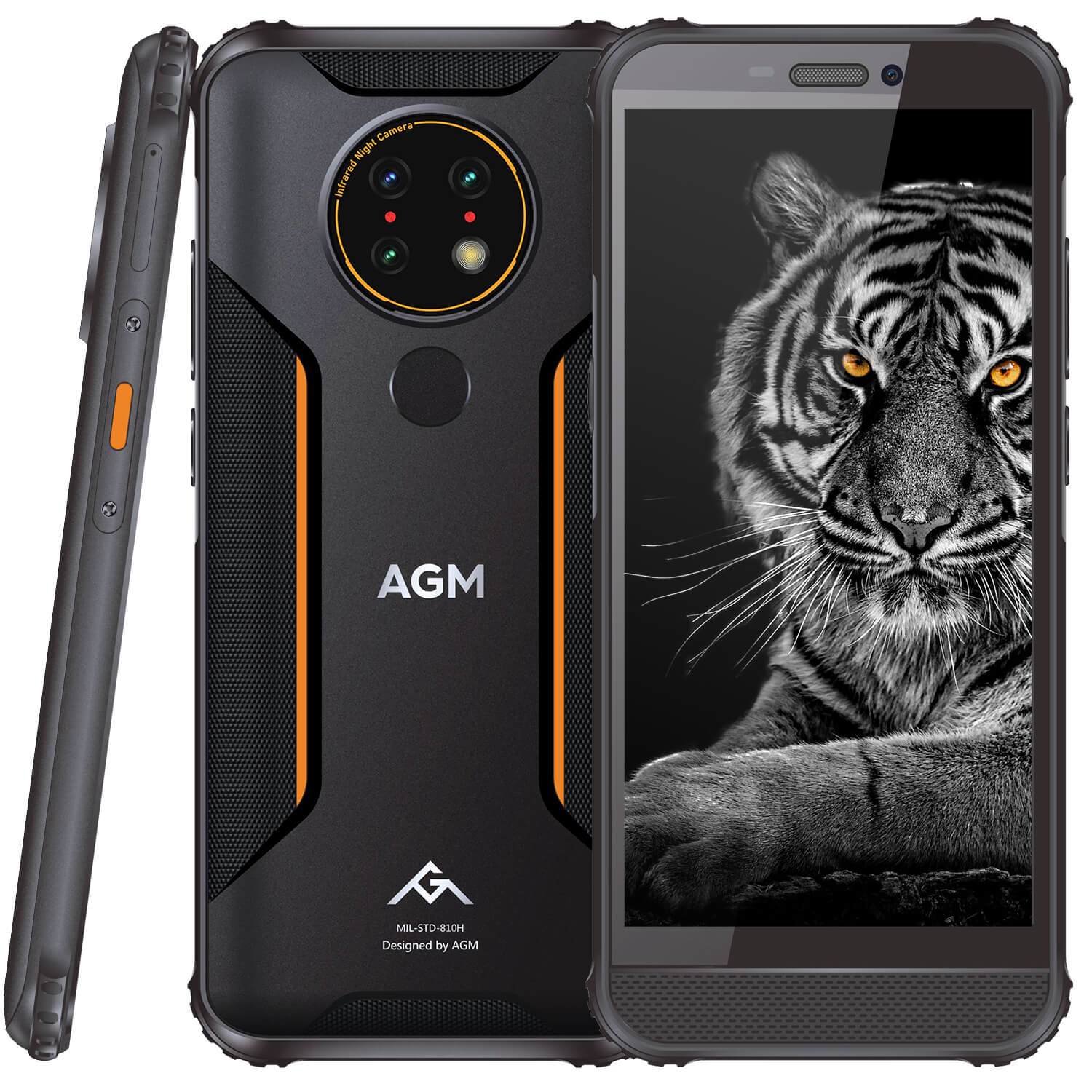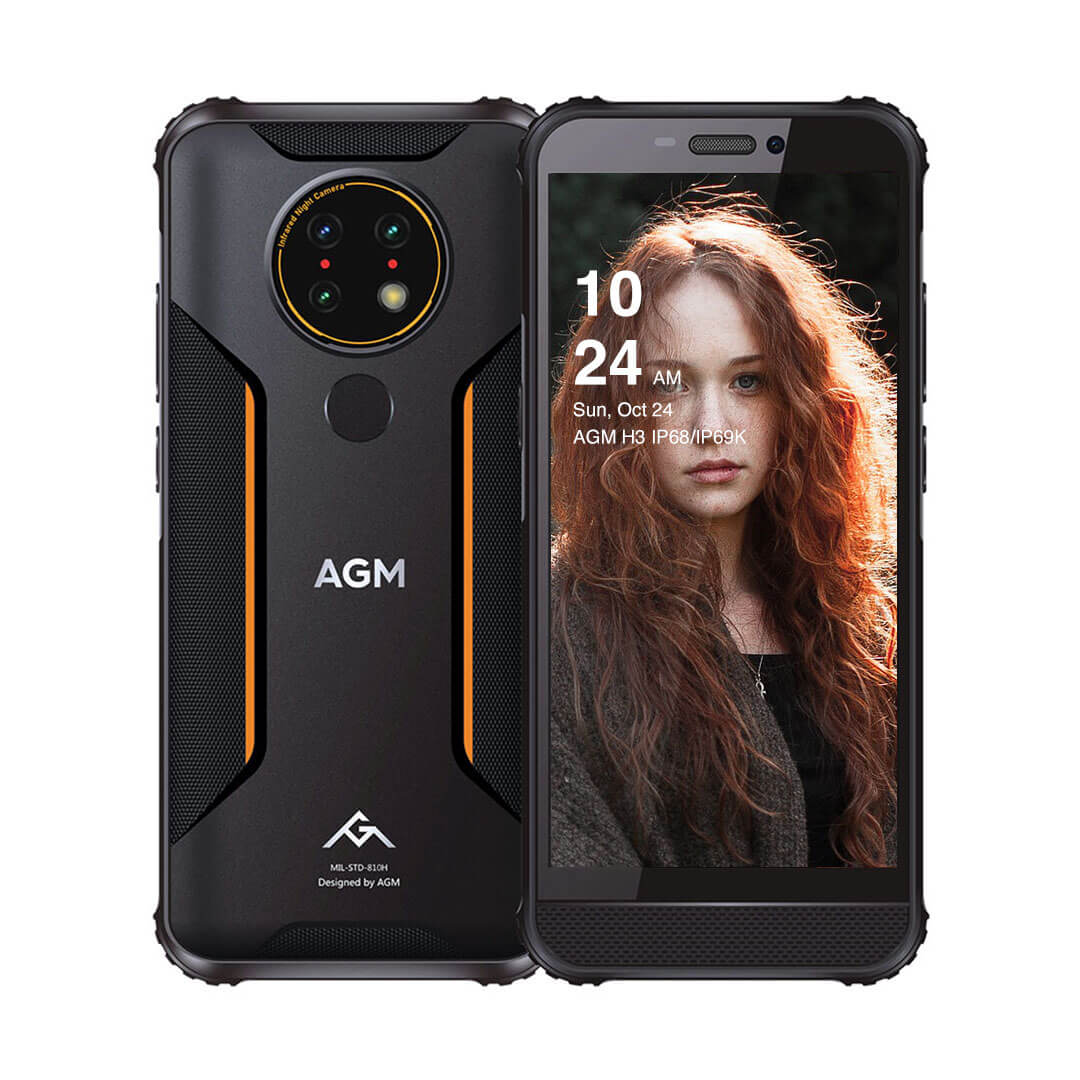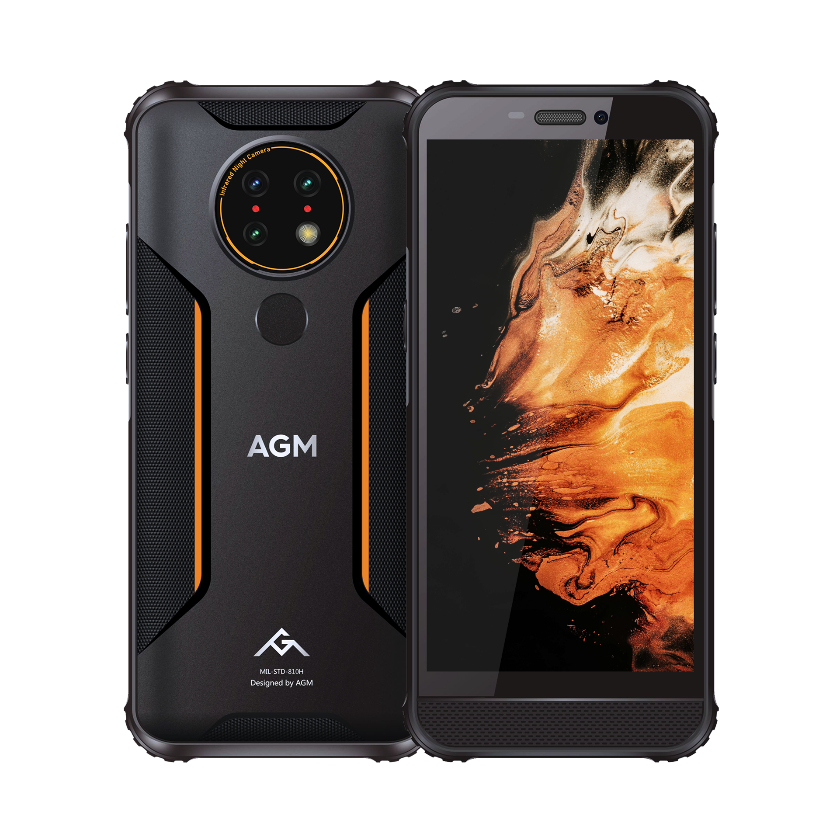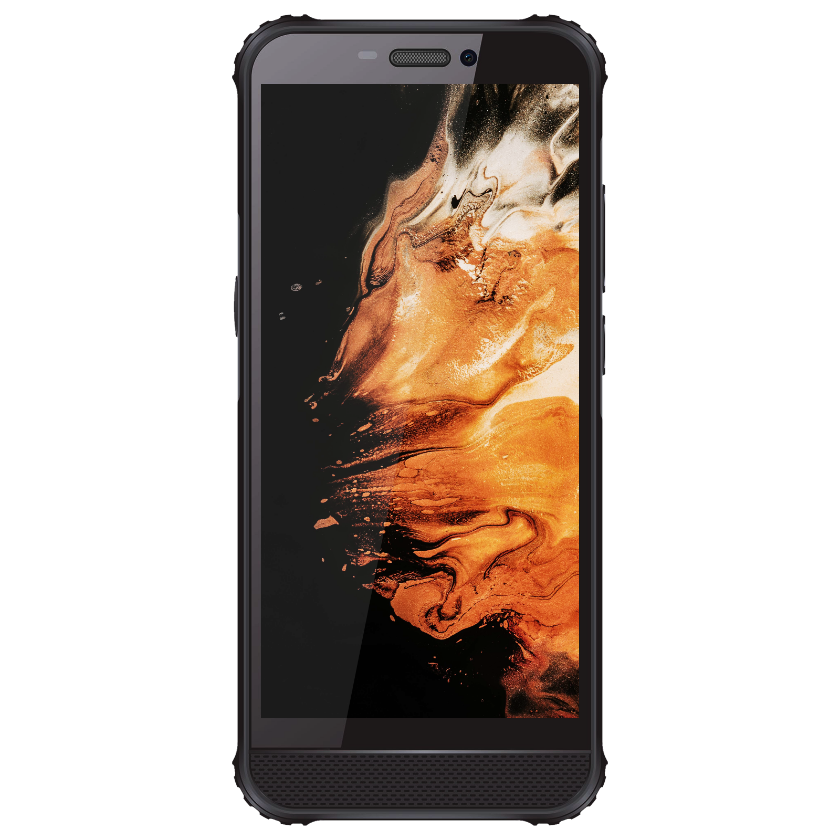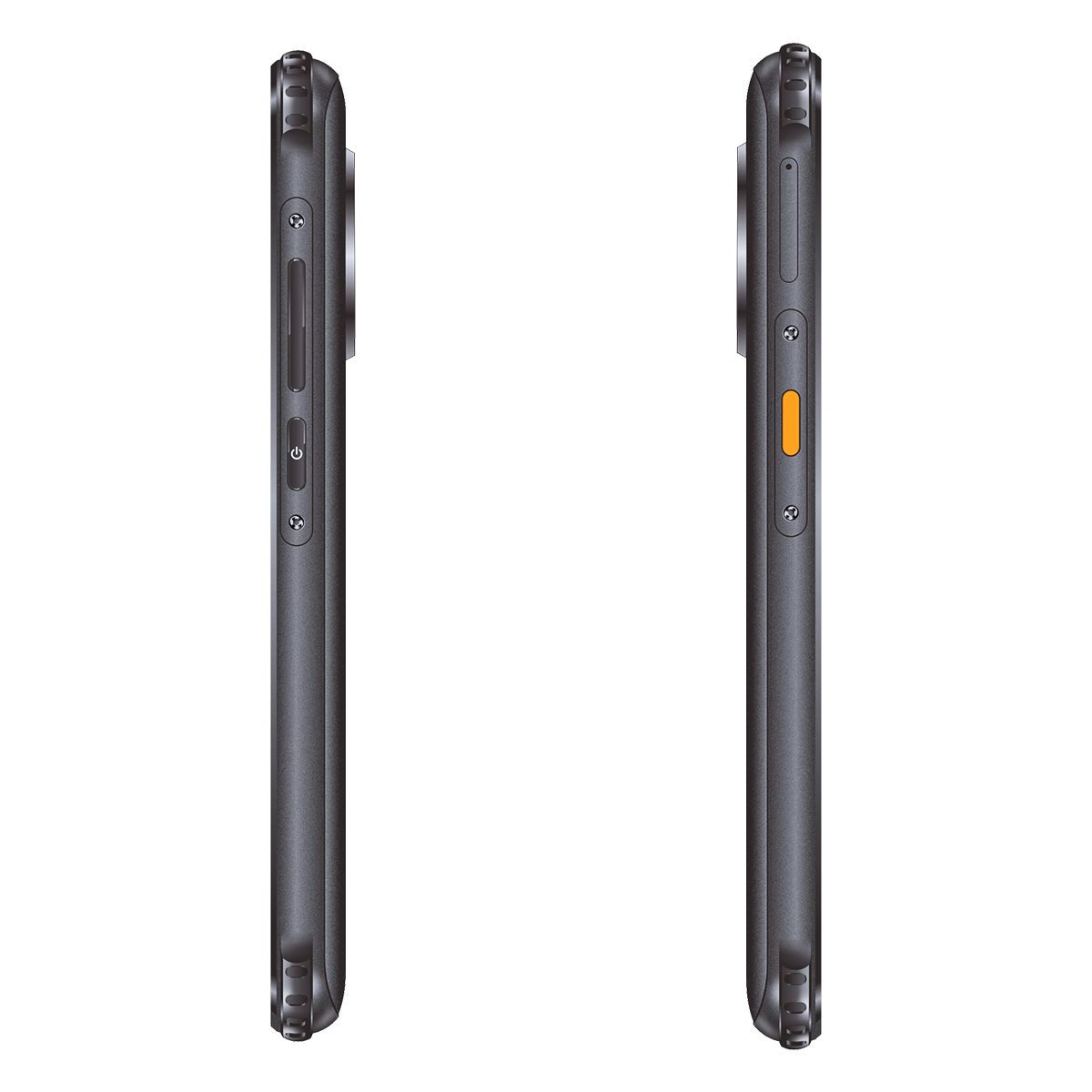 AGM H3 | Unlocked Rugged Smartphone | Waterproof Durable Rugged Phone | High-Temperature Resistance | HK Warehouse
5.7" HD+ | 13MP IR Night Vision Camera | 12MP Main Camera | IP68/IP69K Waterproof | 5400mAh Battery | Android 11 | 2W Front Speaker | NFC

5.7" HD+ | 13MP IR Night Vision Camera | 12MP Main Camera |  IP68/IP69K Waterproof | 5400mAh Battery | Android 11 | 2W Front Speaker | NFC
Use the code AGMCASMART to get Your 15% OFF!!
Feature:
-Infrared Night Vision Quad Camera Rugged Phone, Capture the Night
-Android 11 Rugged Smartphone, 4GB+64GB Octa-Core Phone
-4G LTE Dual SIM Unlocked, T-Mobile, 5400mAh All Day Battery
-Waterproof Durable Rugged Phone, IP68 & IP69K & MIL-STD-810H Certified
-5.7-inch Touch Screen, Slim Rugged Phone, Better Hand Grip
-GPS+BDS Navigation, NFC, Fingerprint & Face Unlock, WiFi/Hotspot More Features
Exclusive:
Order Processing Time: 1-3 working days
100% secure payment
Official direct selling, 100% authentic guaranteed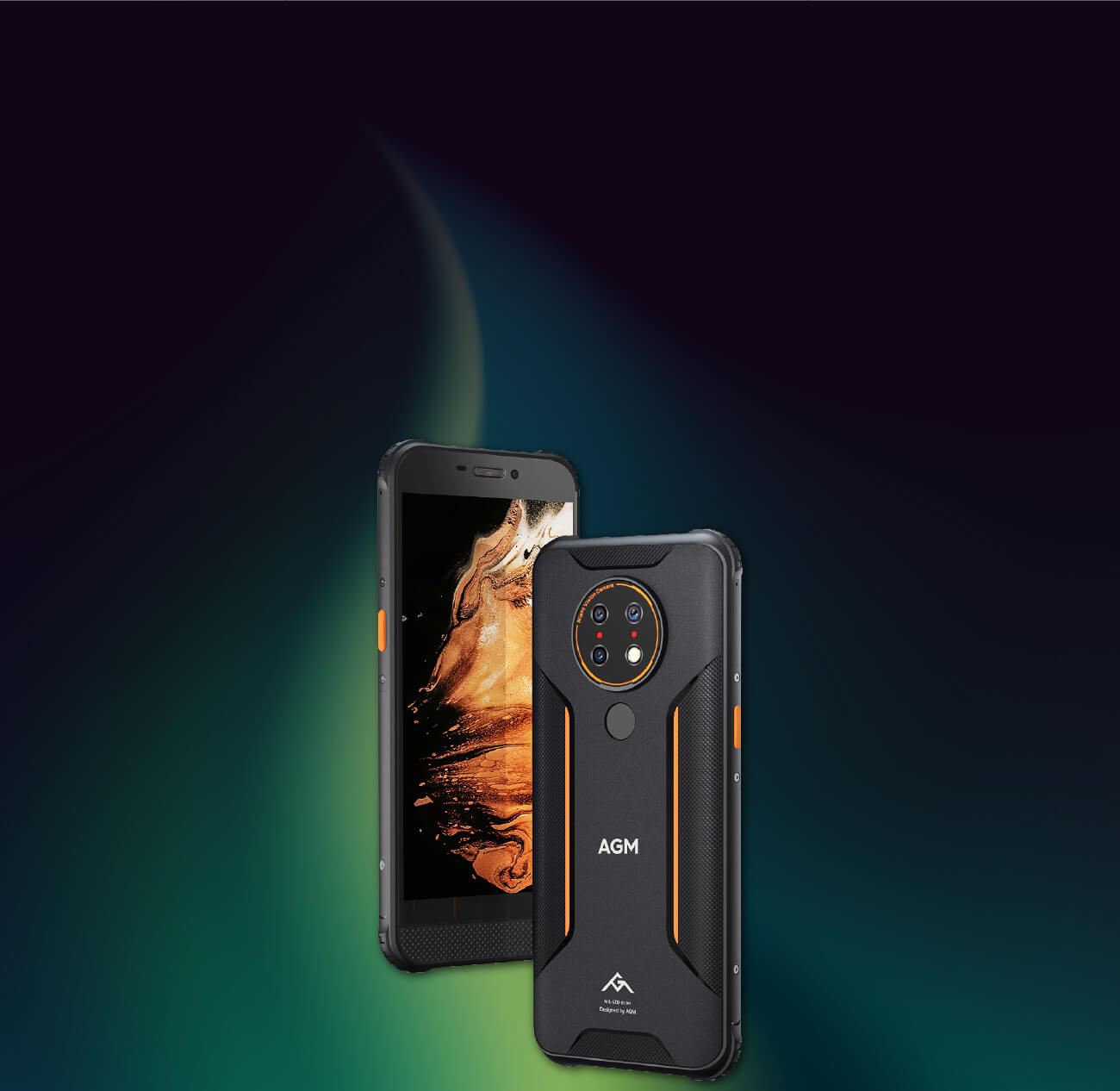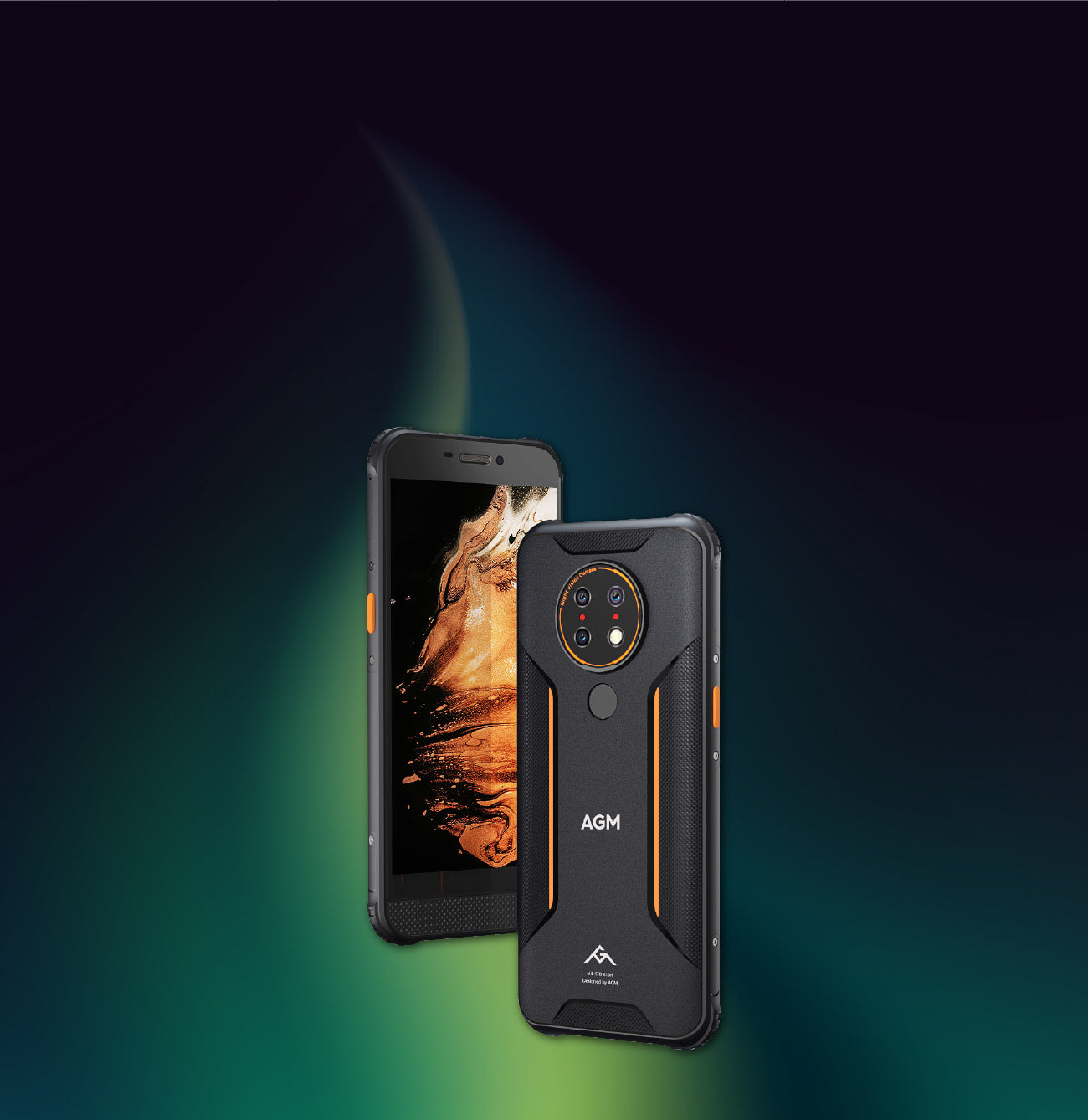 AGM H3
Capture the Night
With infrared night vision camera.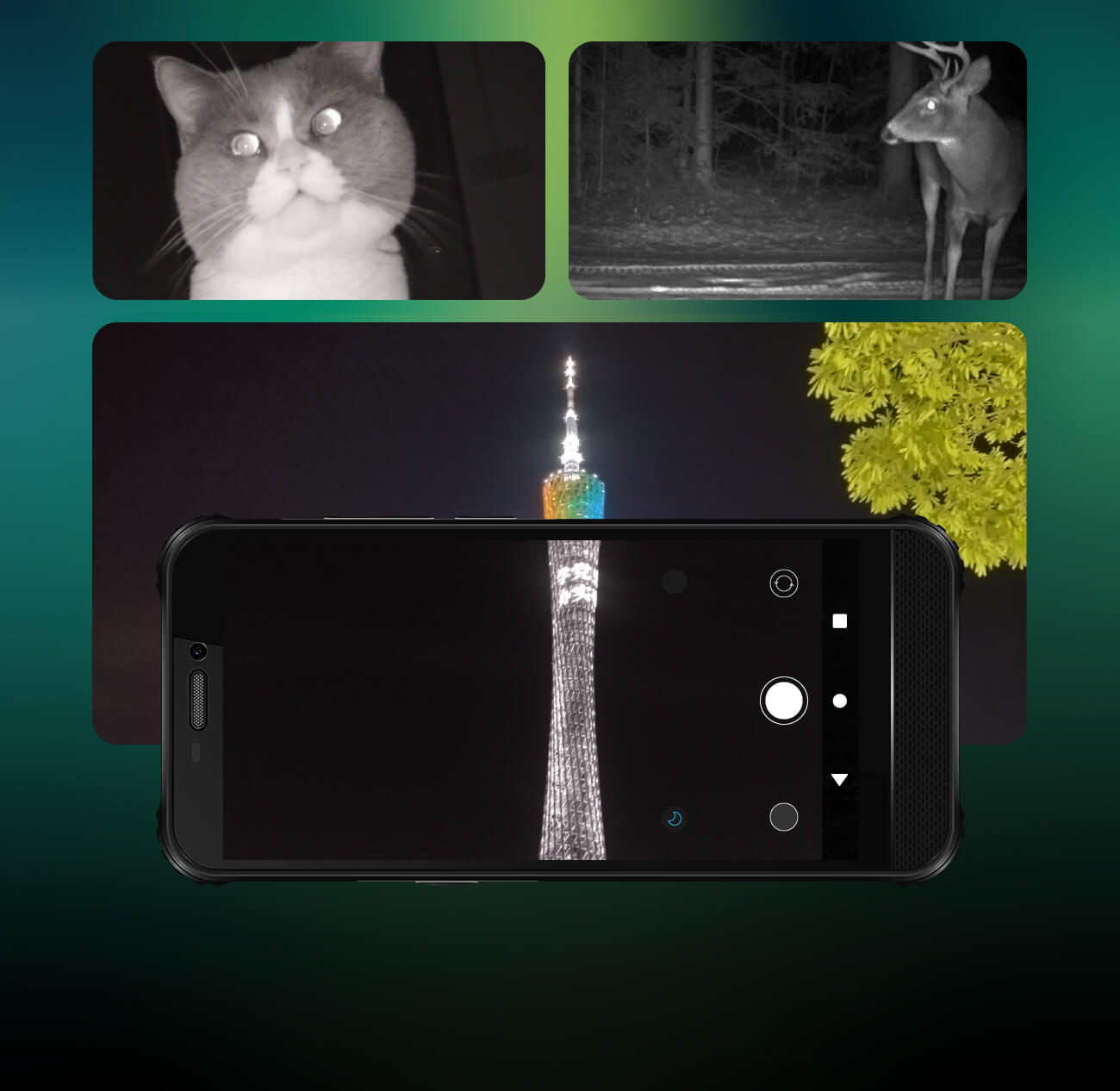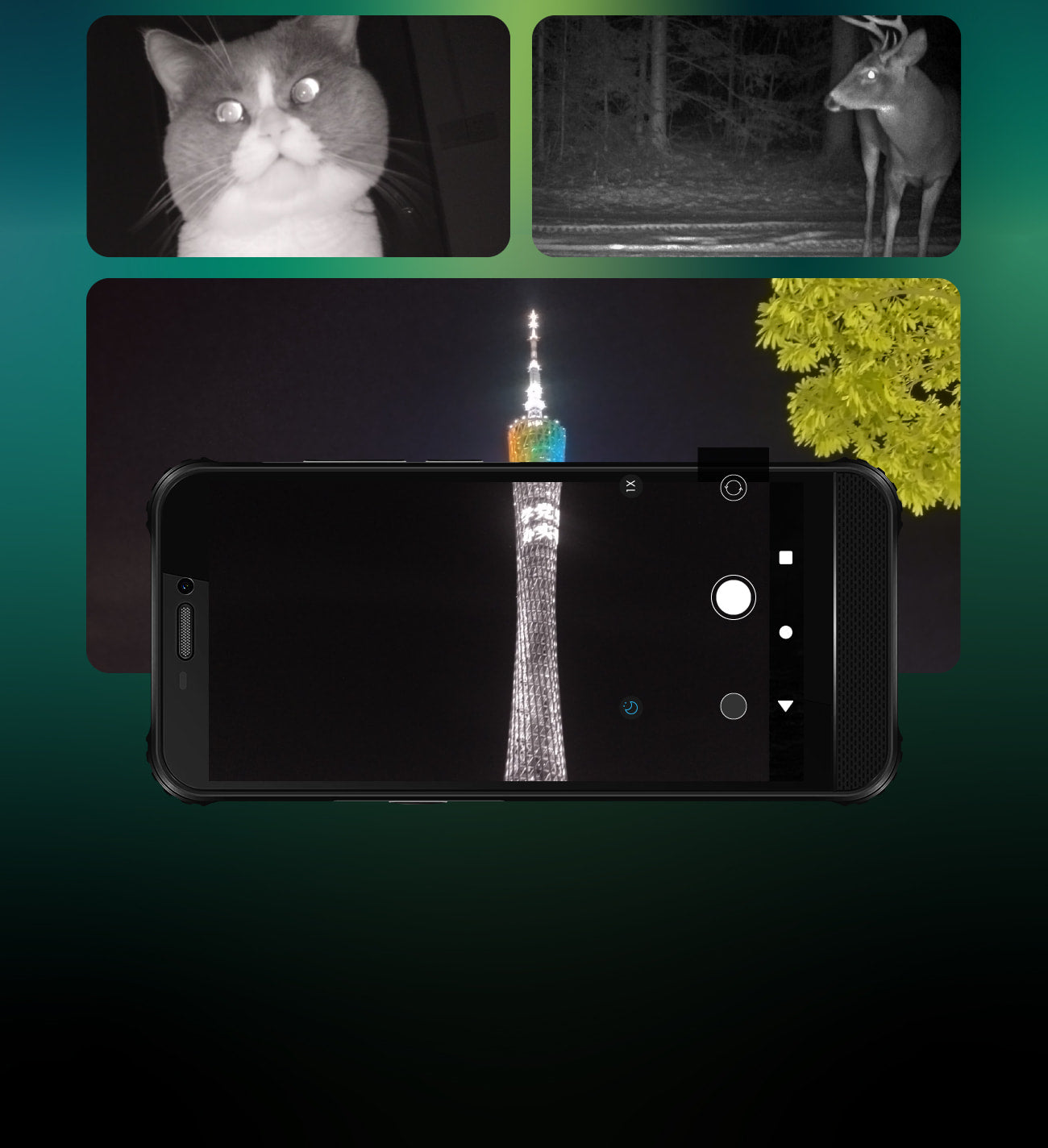 Try another way to crack the darkness.
The Infrared Night Vision Camera Helps You Unveil the night.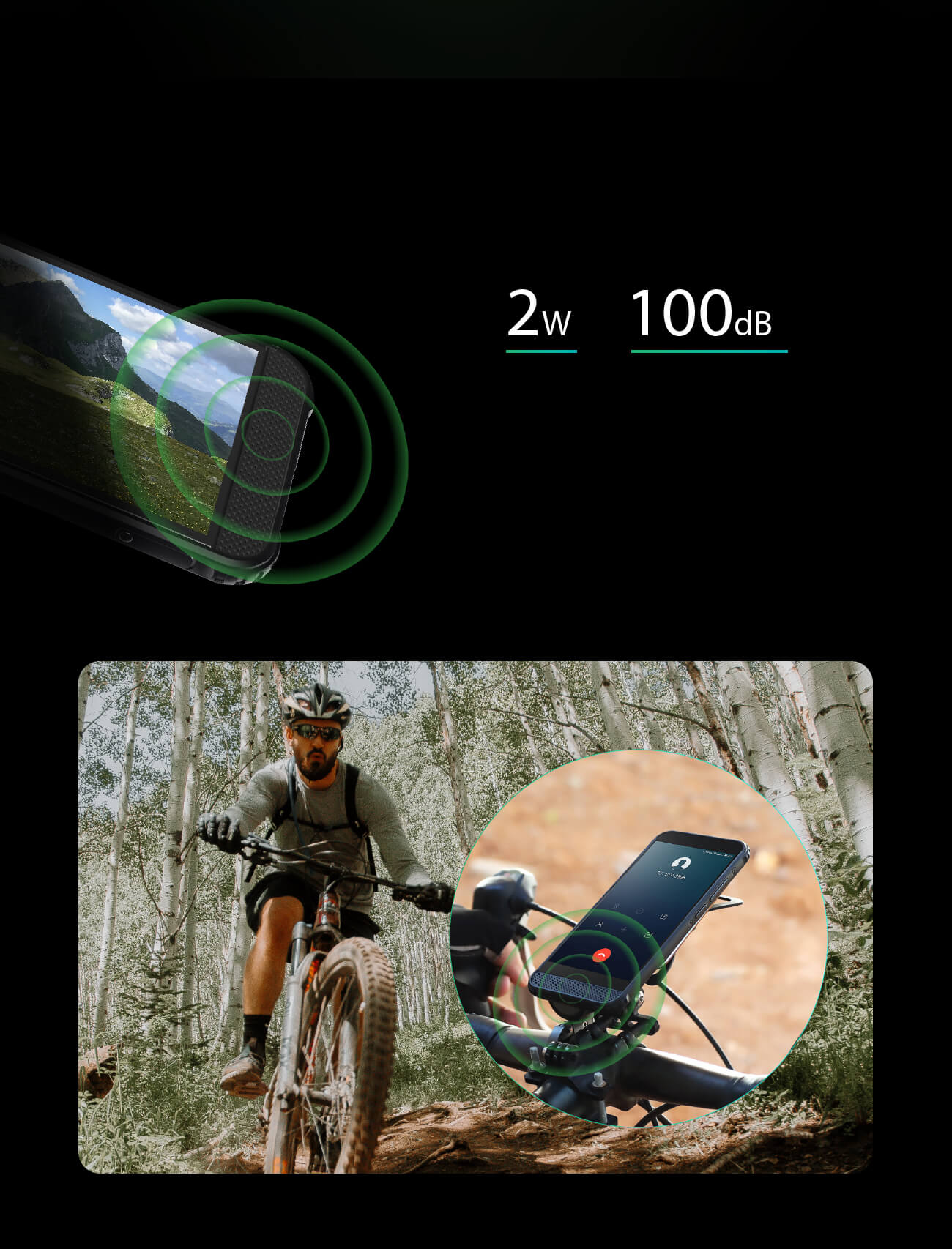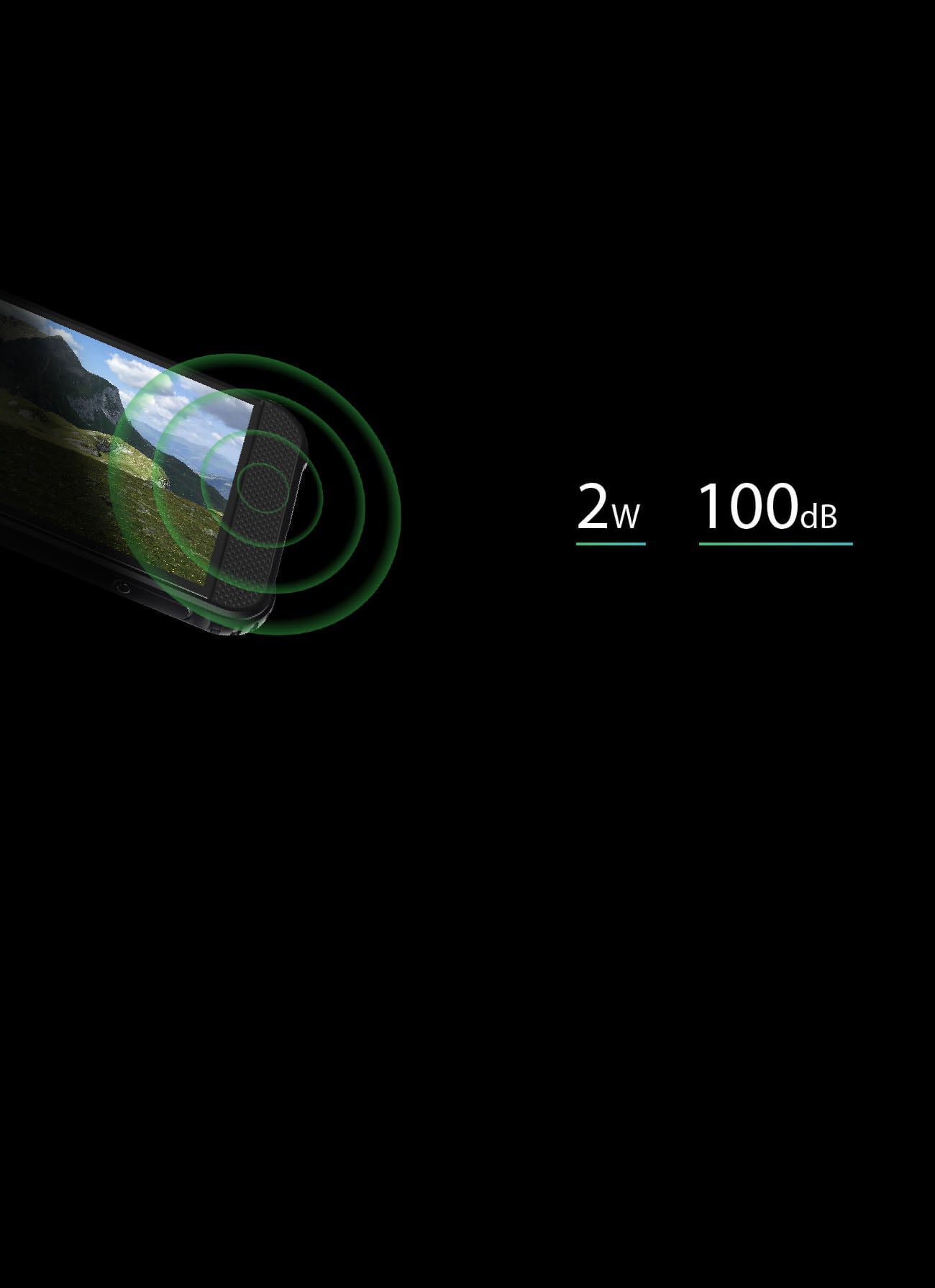 Unblock the Sound
With the 2W front speaker.
The 2W front speaker can sound up to
100dB, loud as a handheld drill.
Let the audio calls, navigation,
Google service talk right in front of you.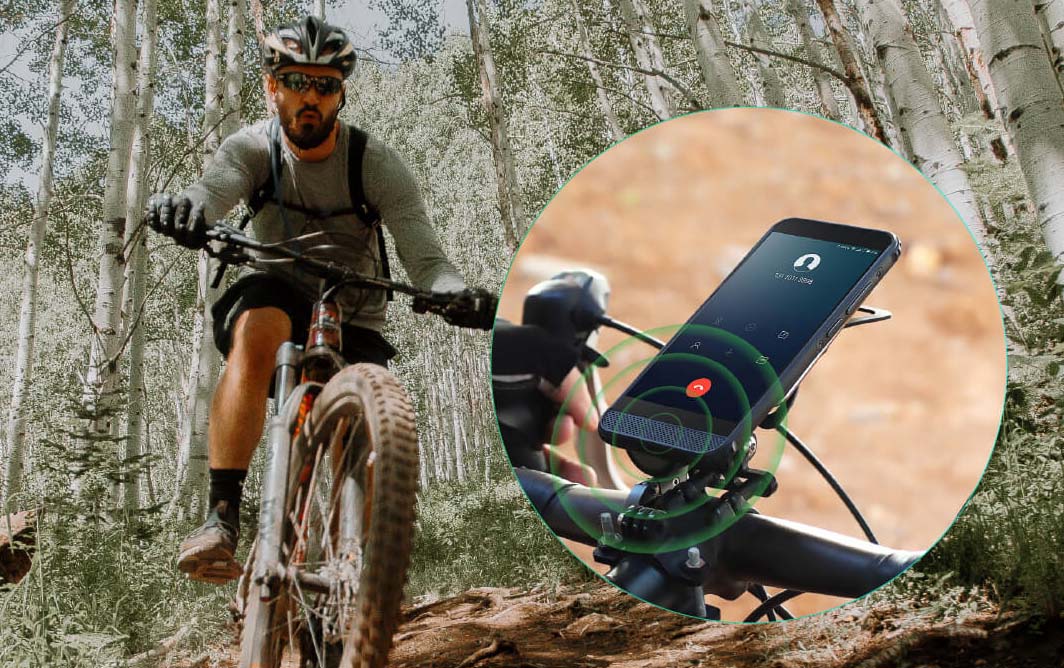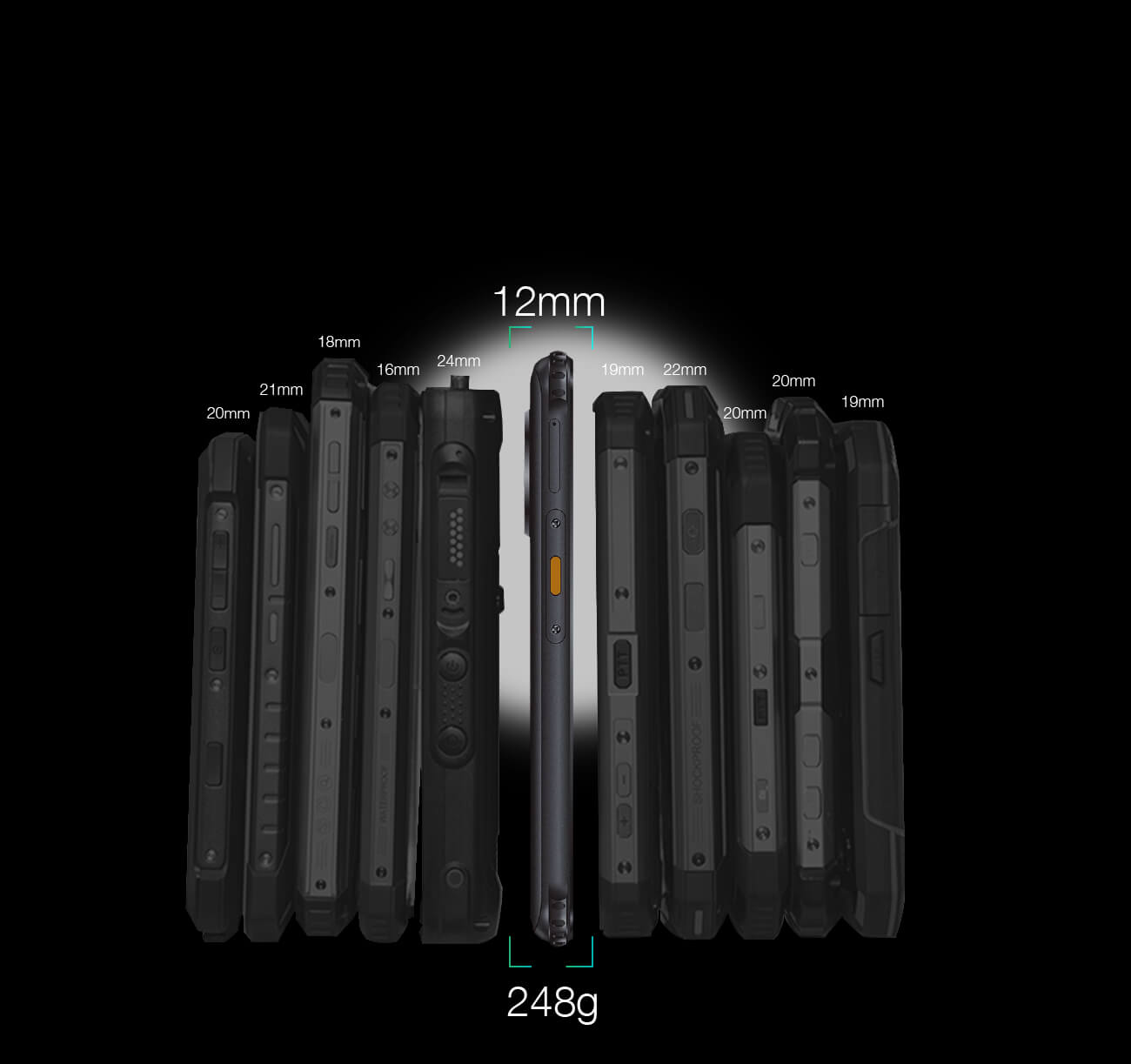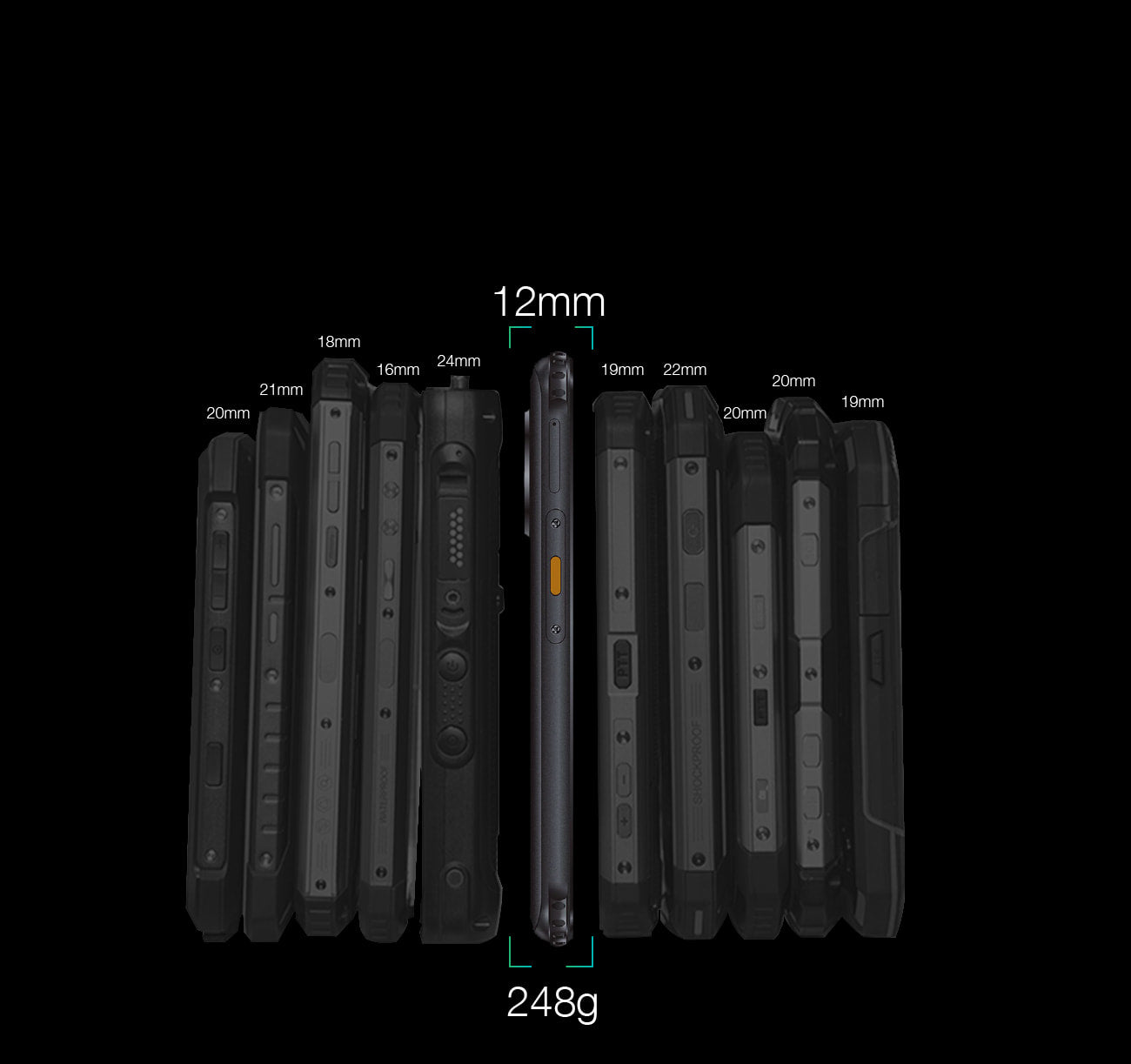 Rugged yet Sleek
12mm thin body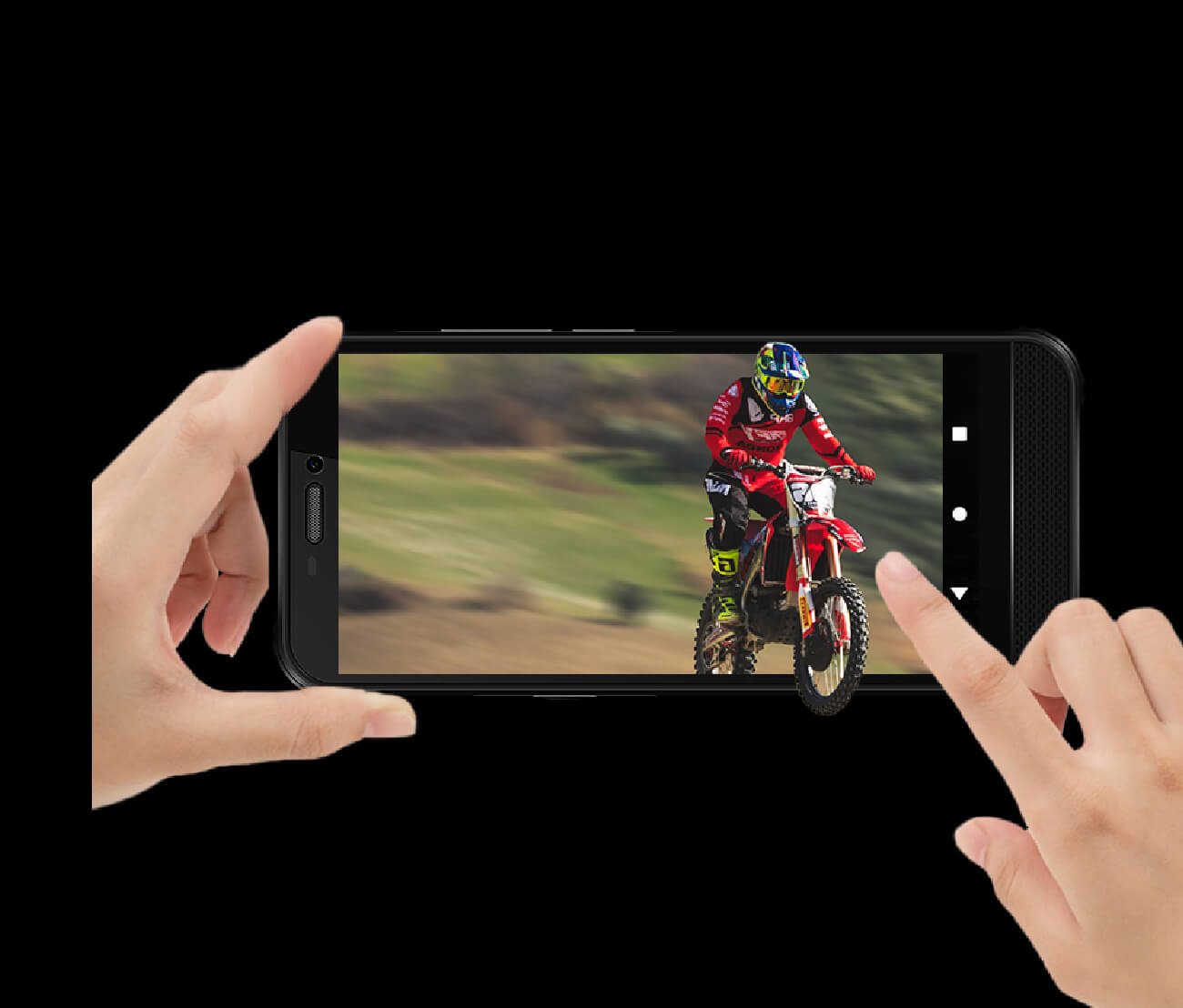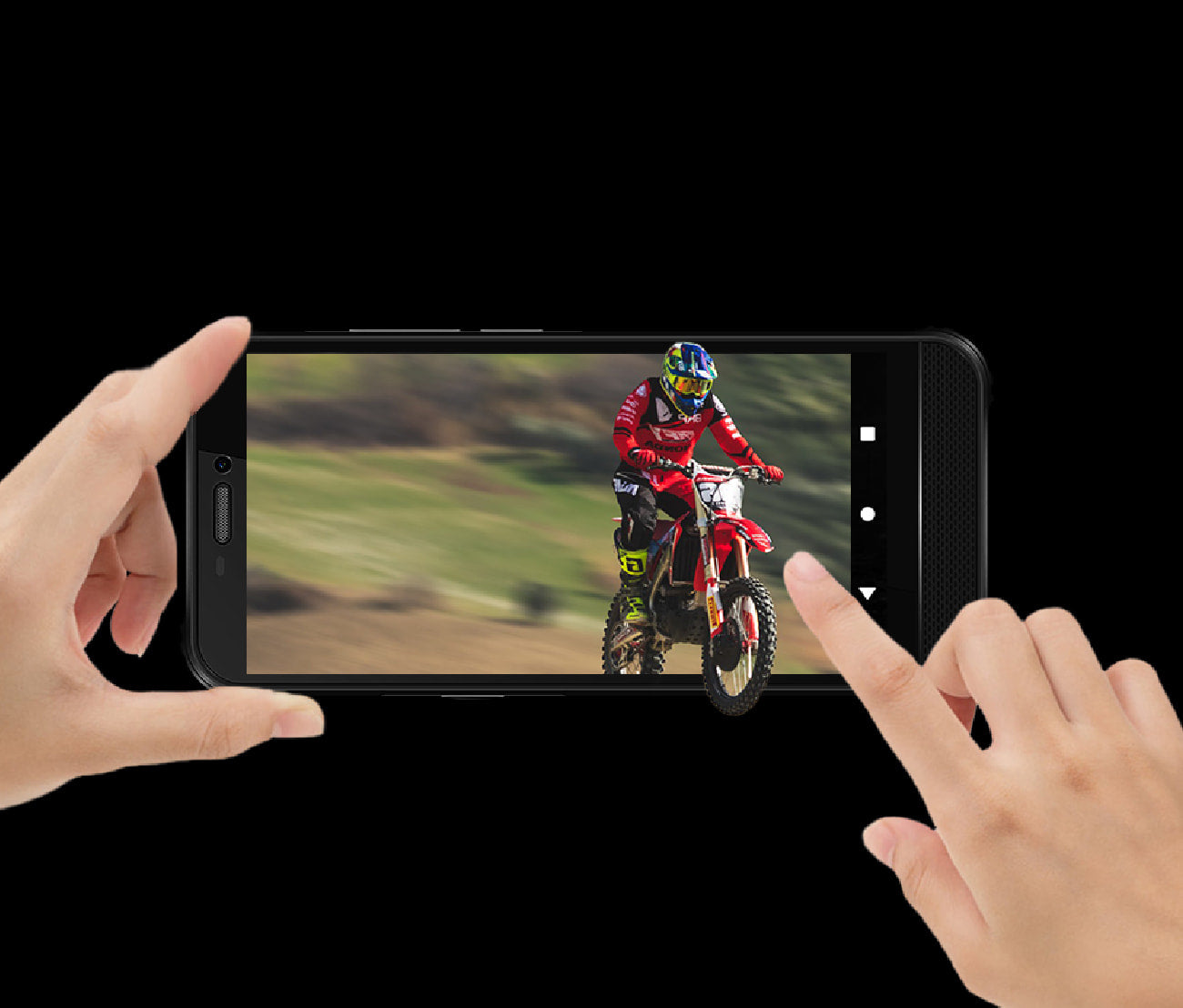 5.7 Inch HD Display
720*1440 pixels LCD screen
INCELL multi-touch panel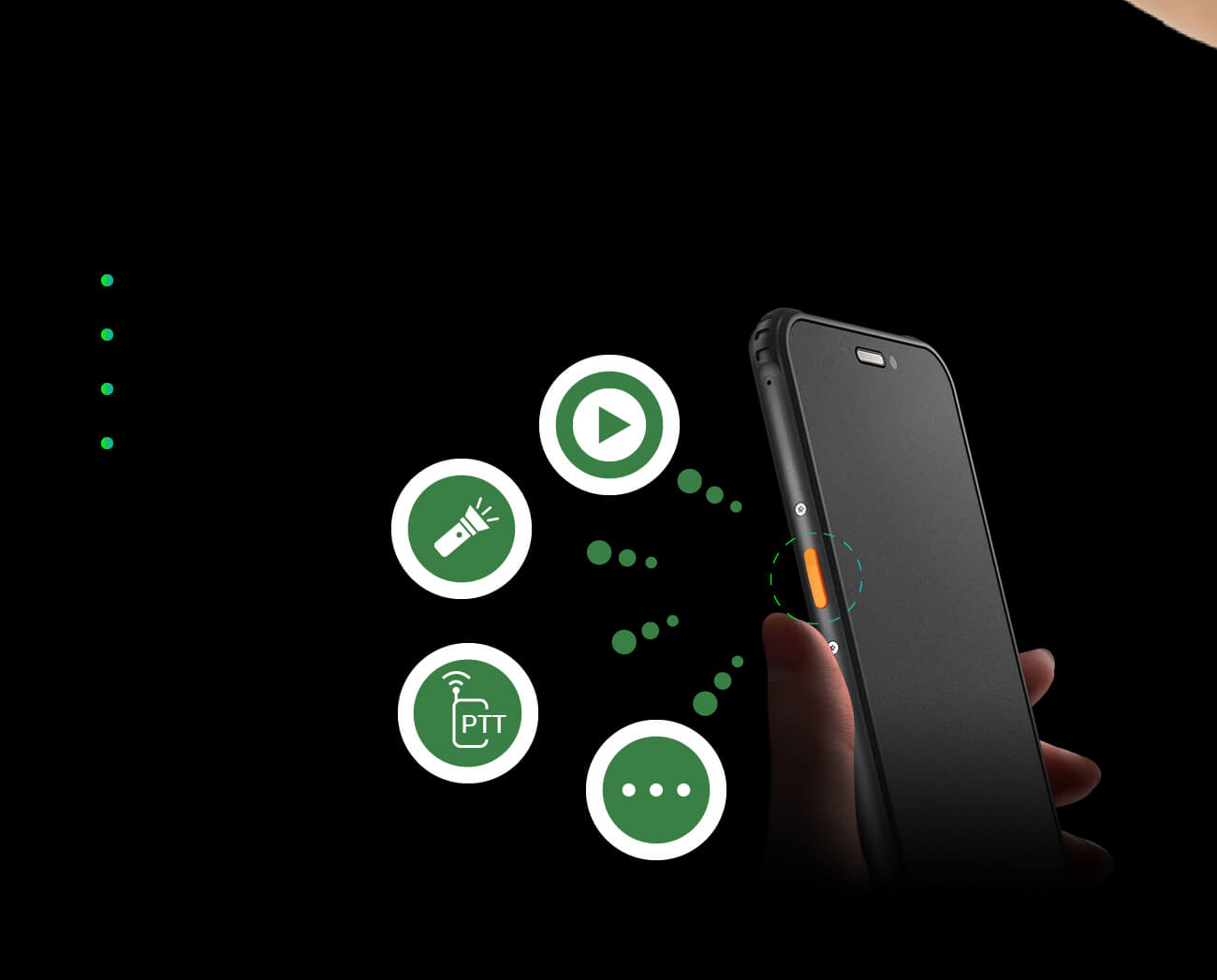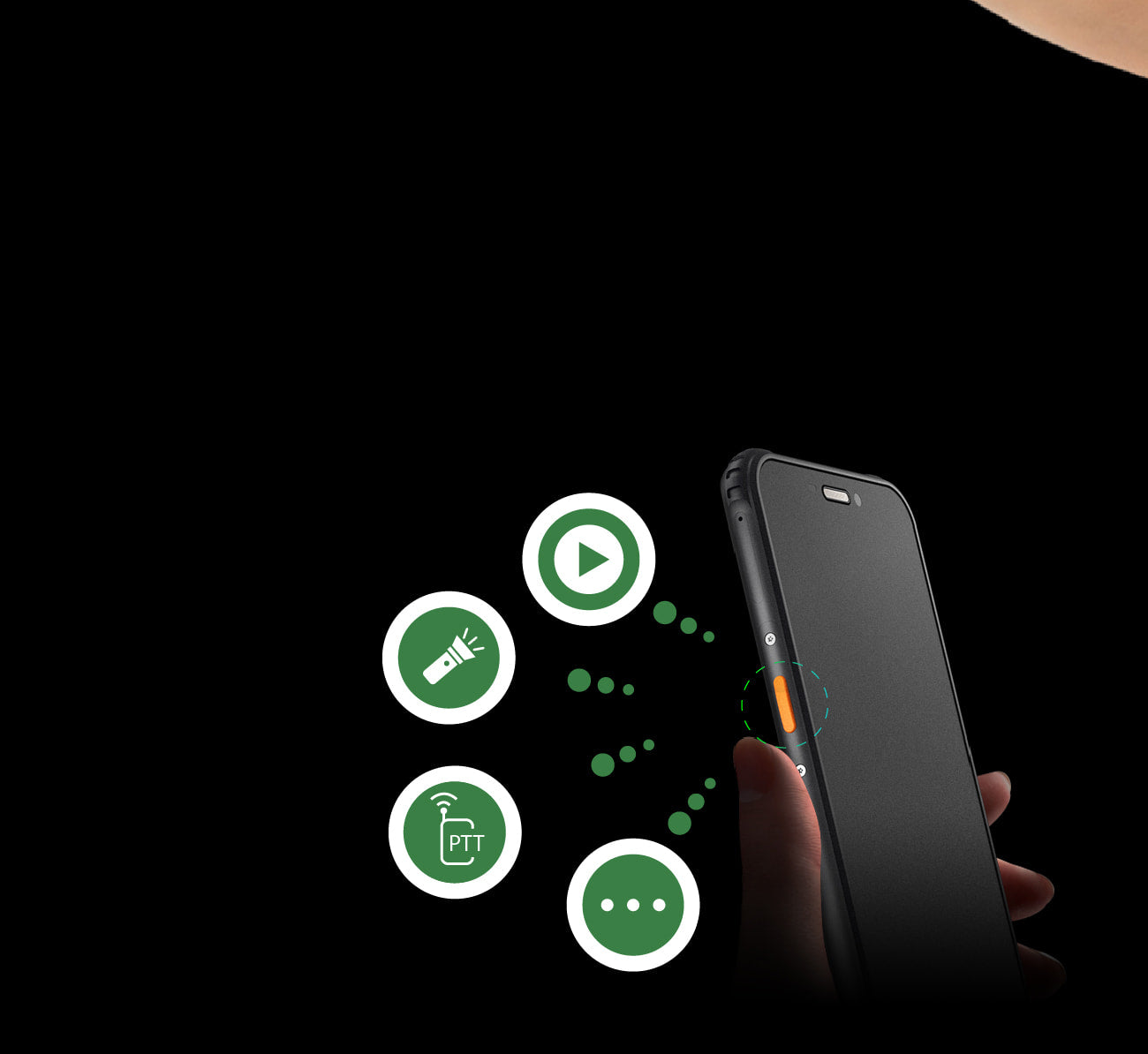 Tap It to…
Push-to-talk, Physical Shutter, etc.
You can customize it as you Wish.
Audio play
Torch
Push-to-talk
More..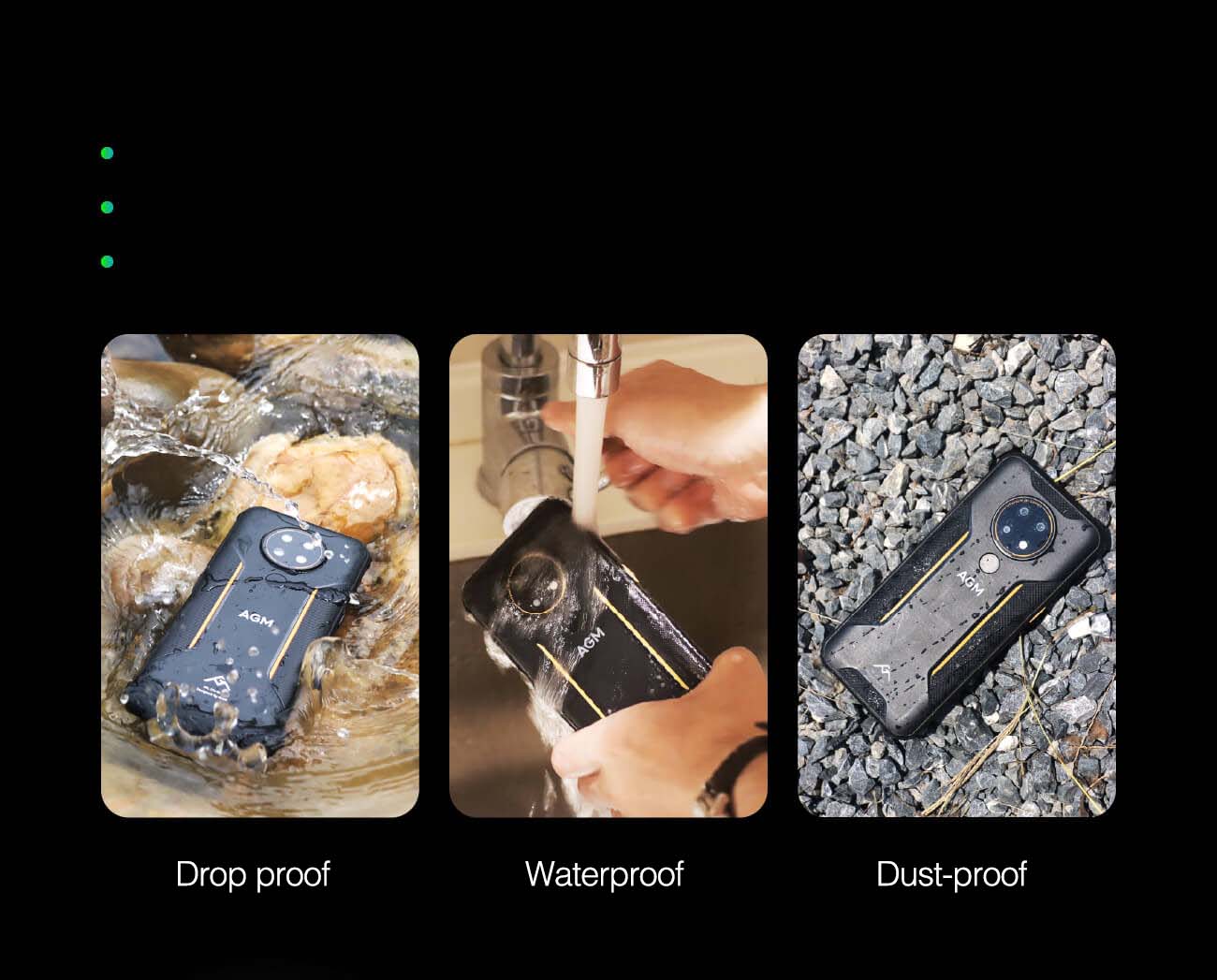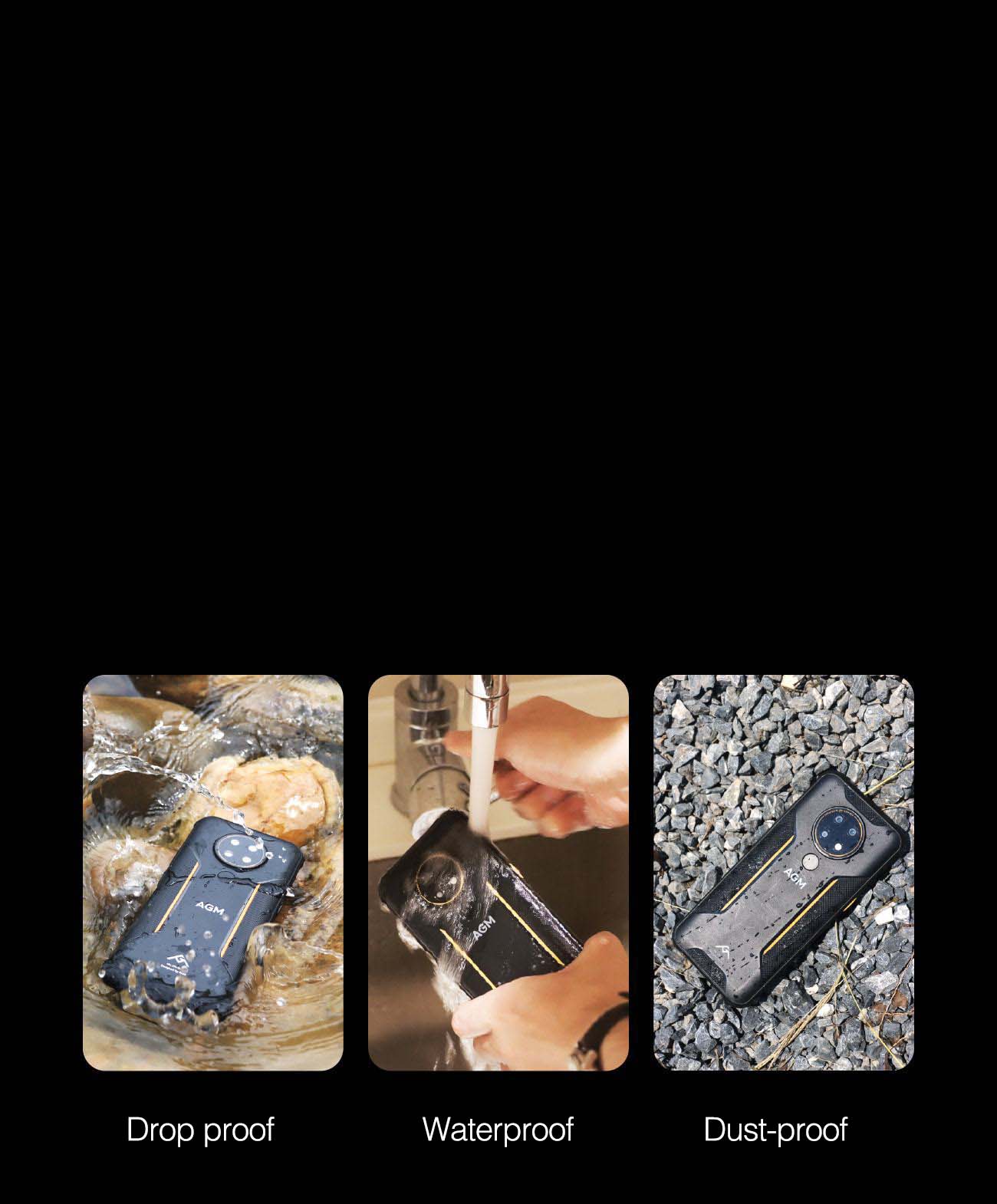 Handle Tough Challenges
IP68
IP69K
MIL-STD-81OH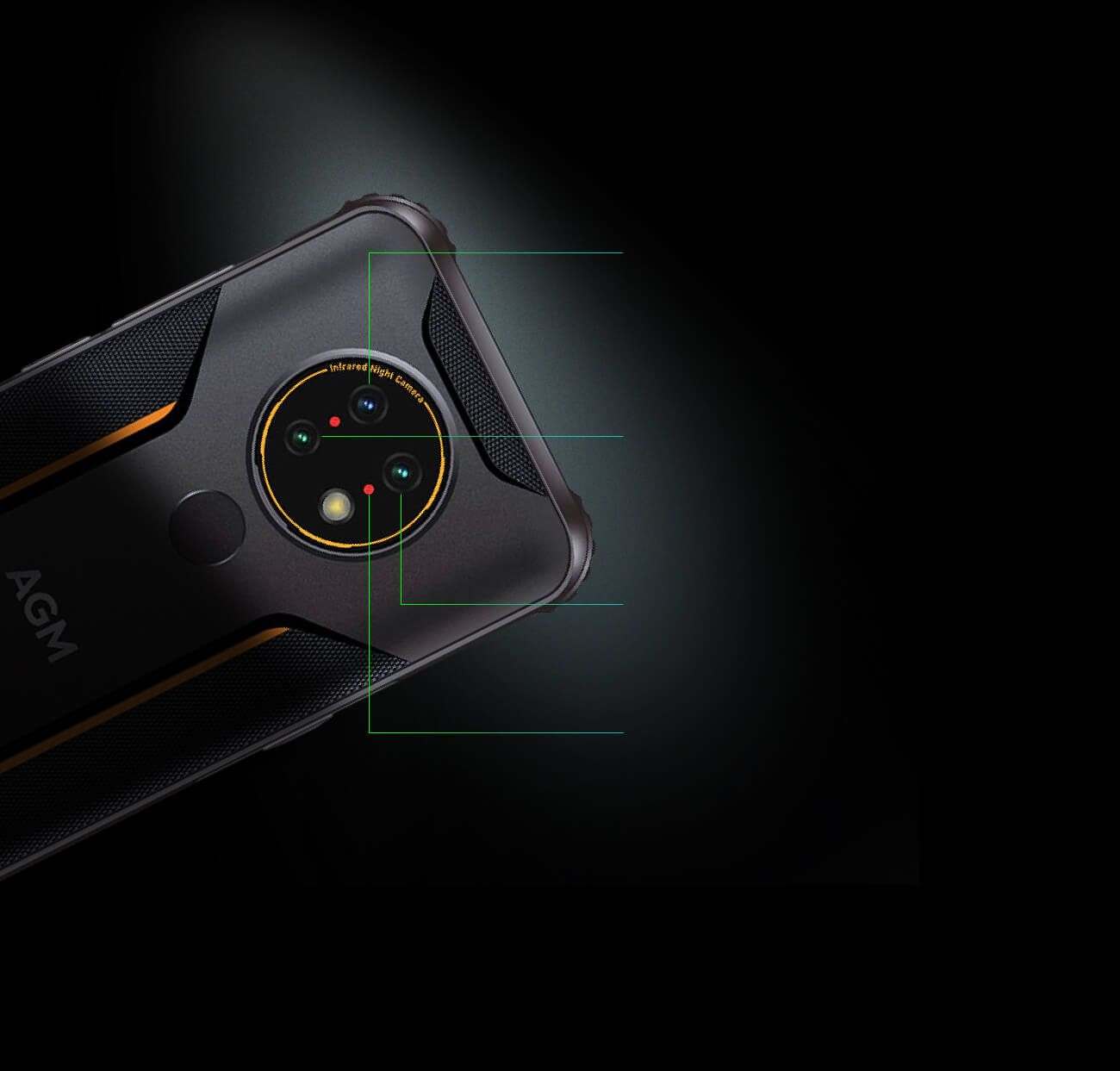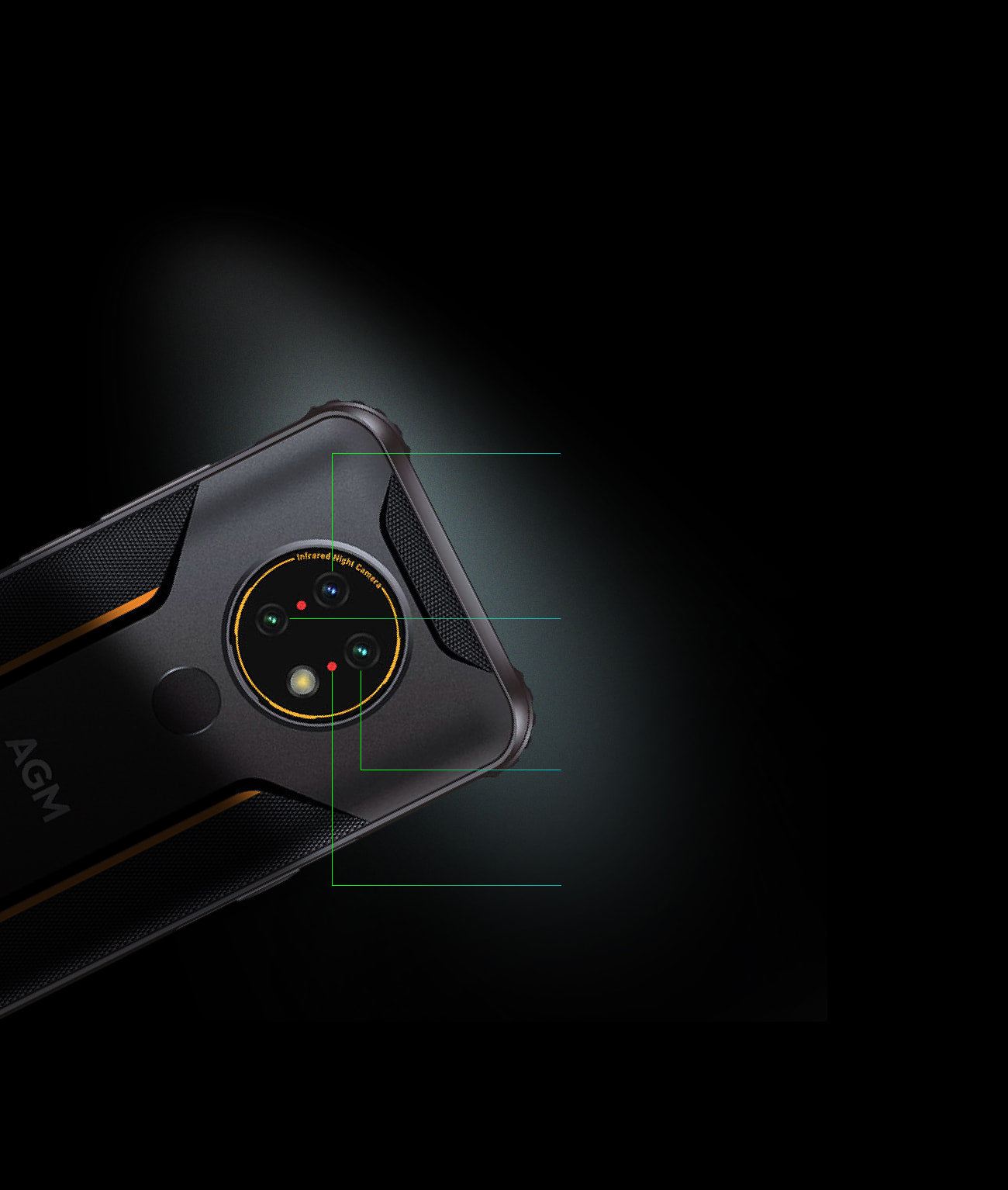 All You Need for Photos...
13MPInfrared Night Vision Camera
2MPMacro Camera
12MPMain Camera
Infrared Fill Light Lamp
73% more light in the dark with 1/28" large size CMOS.
The 6p lens increases the light area effortlessly by 37%.
Dual-PD focus technology takes your photo within 0.3s.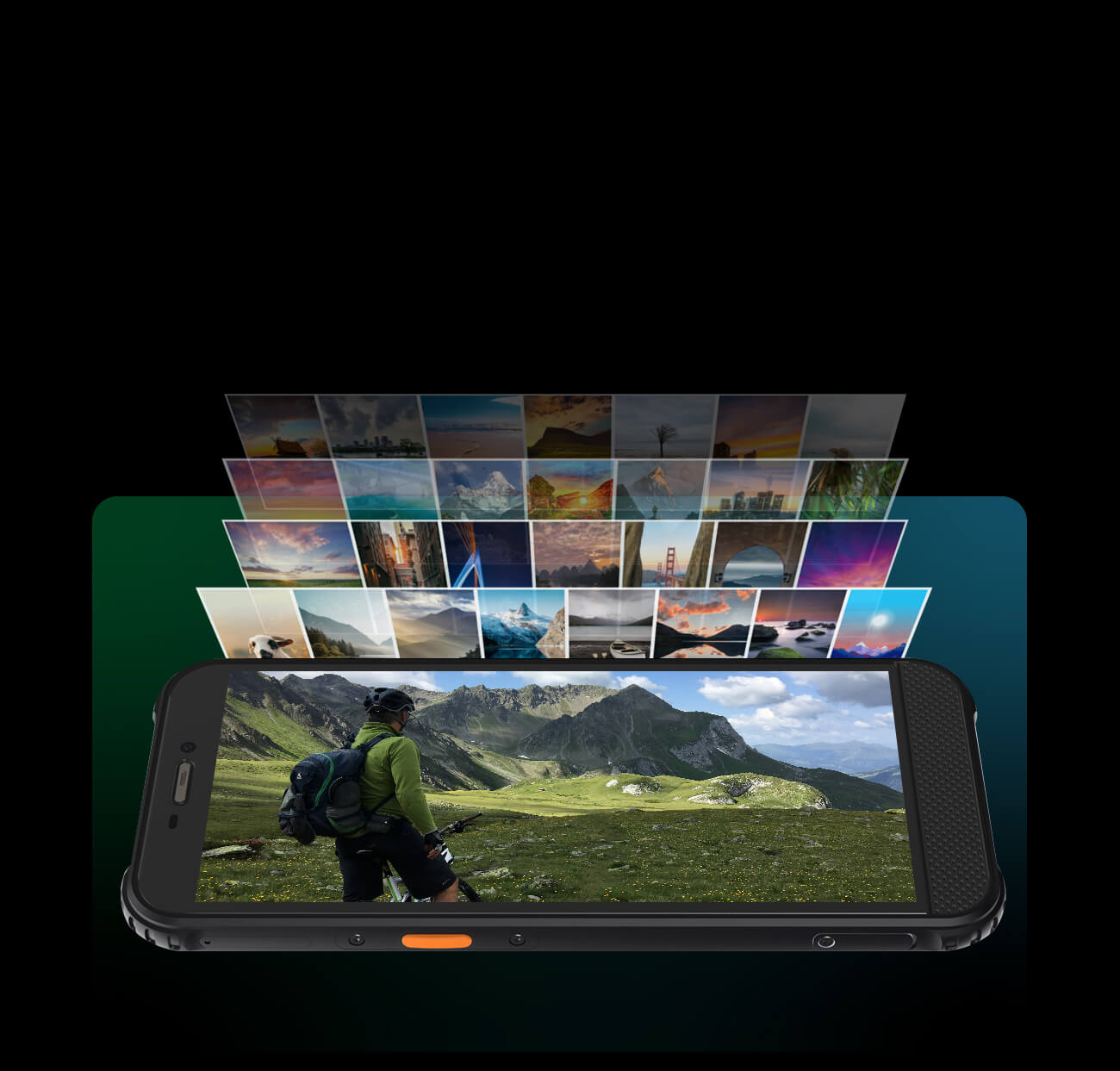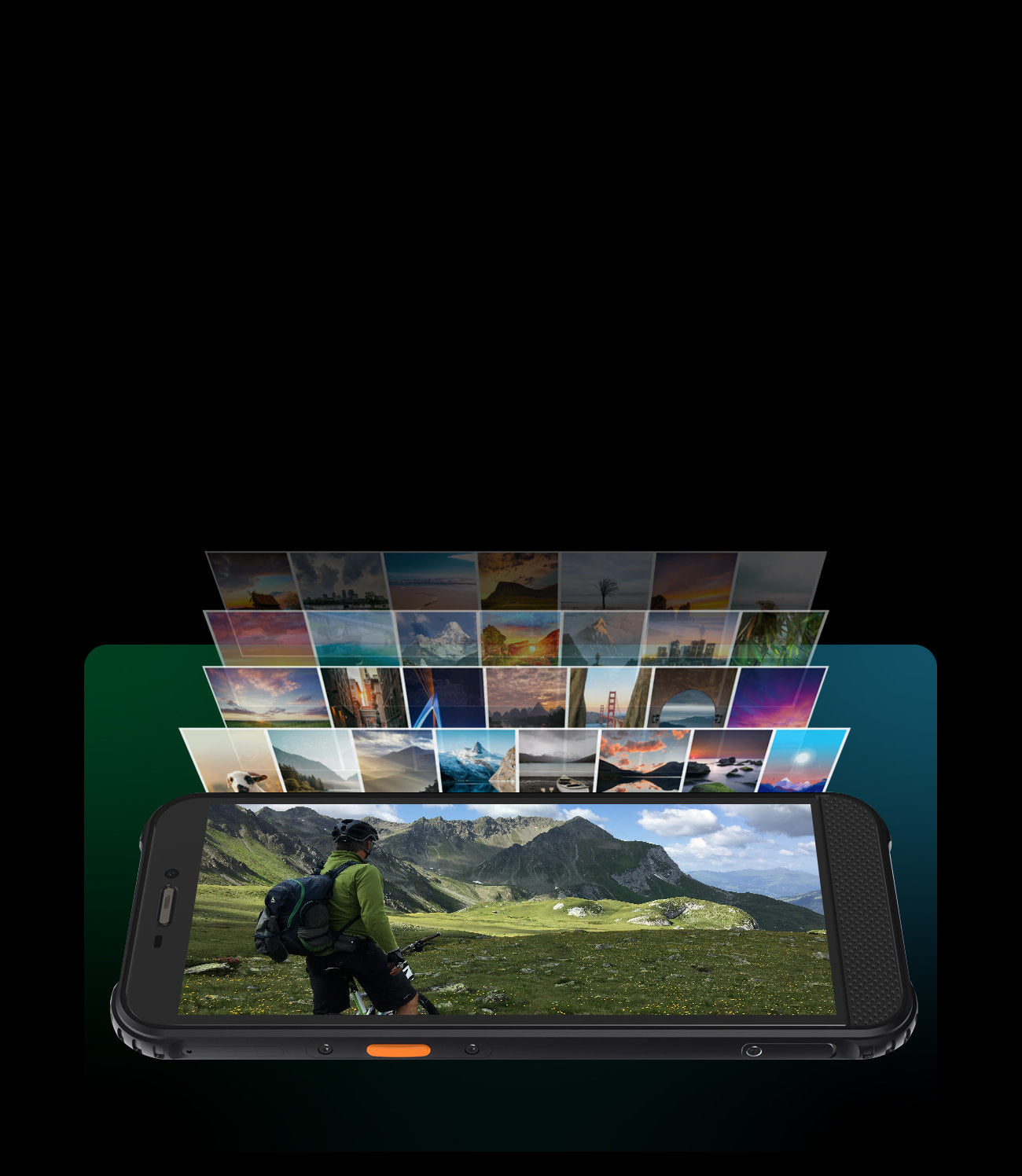 Stuff in Your Photos
4GB RAM+64GB ROM
Support micro SD card up to 128GB
Octa-core chipset: ARM Cortex-A53,2.0GHz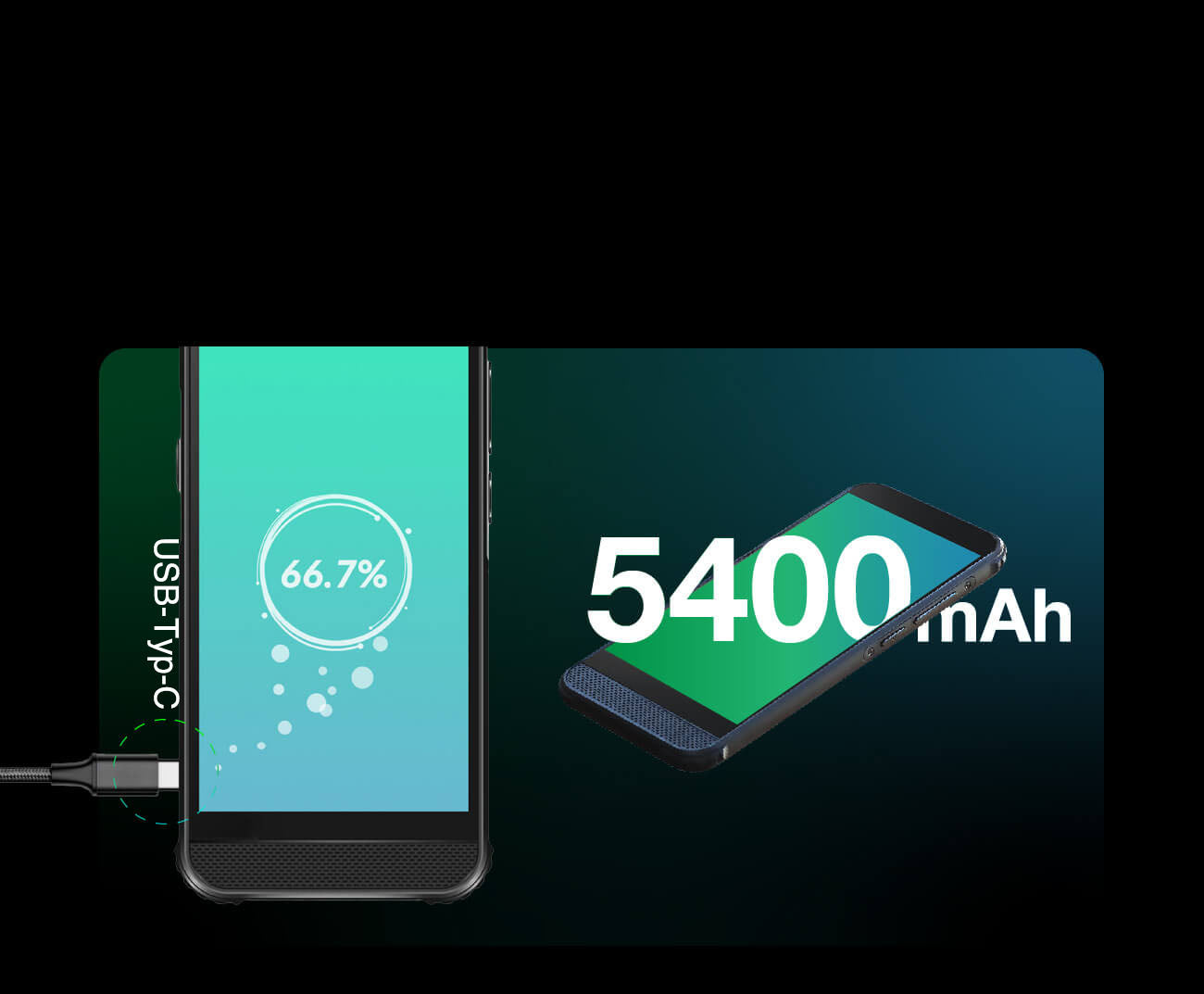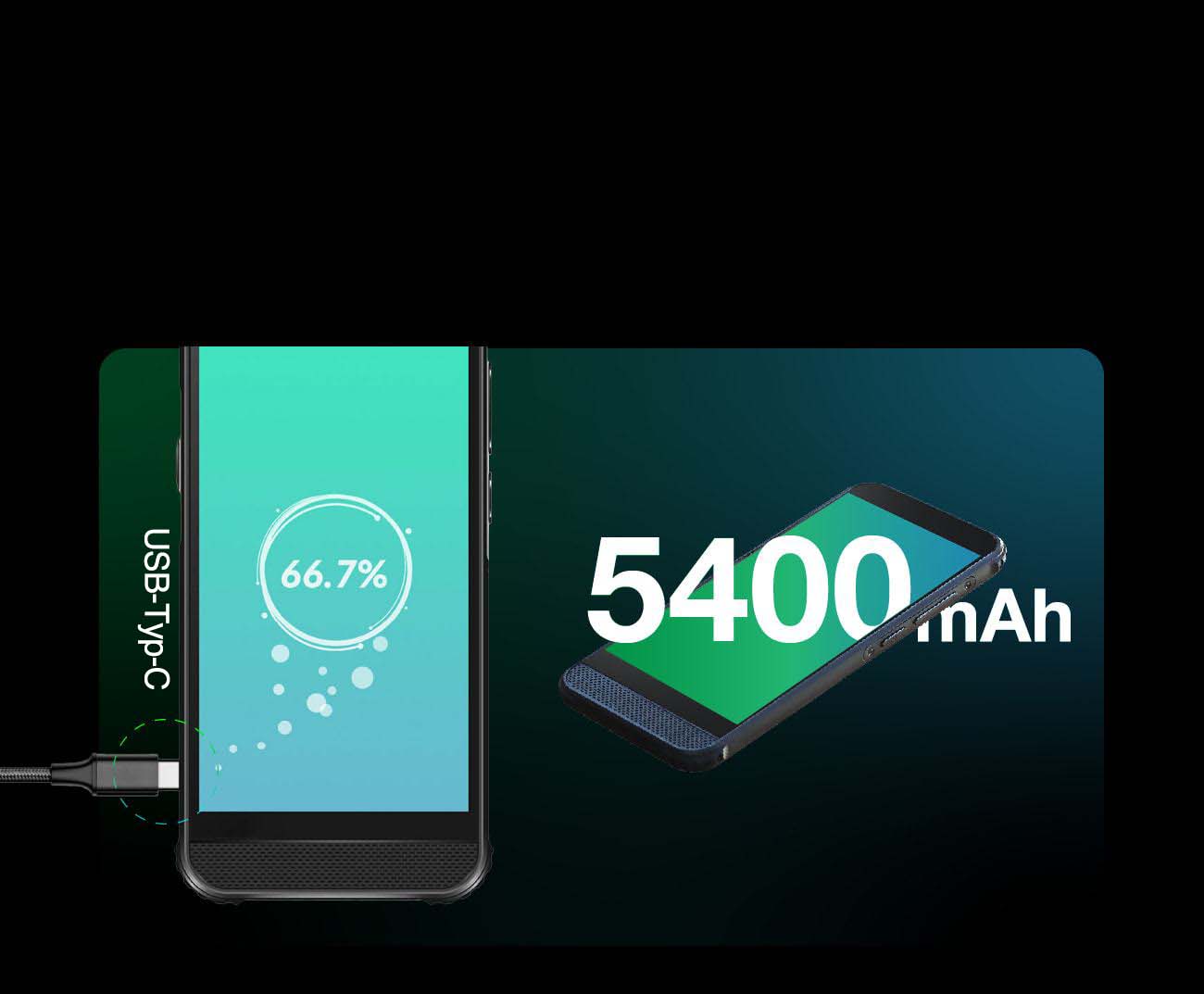 Always Charged Up
45 Hours Music|38 Hours Film
40 Hours Phone Call|300 Hours Standby Time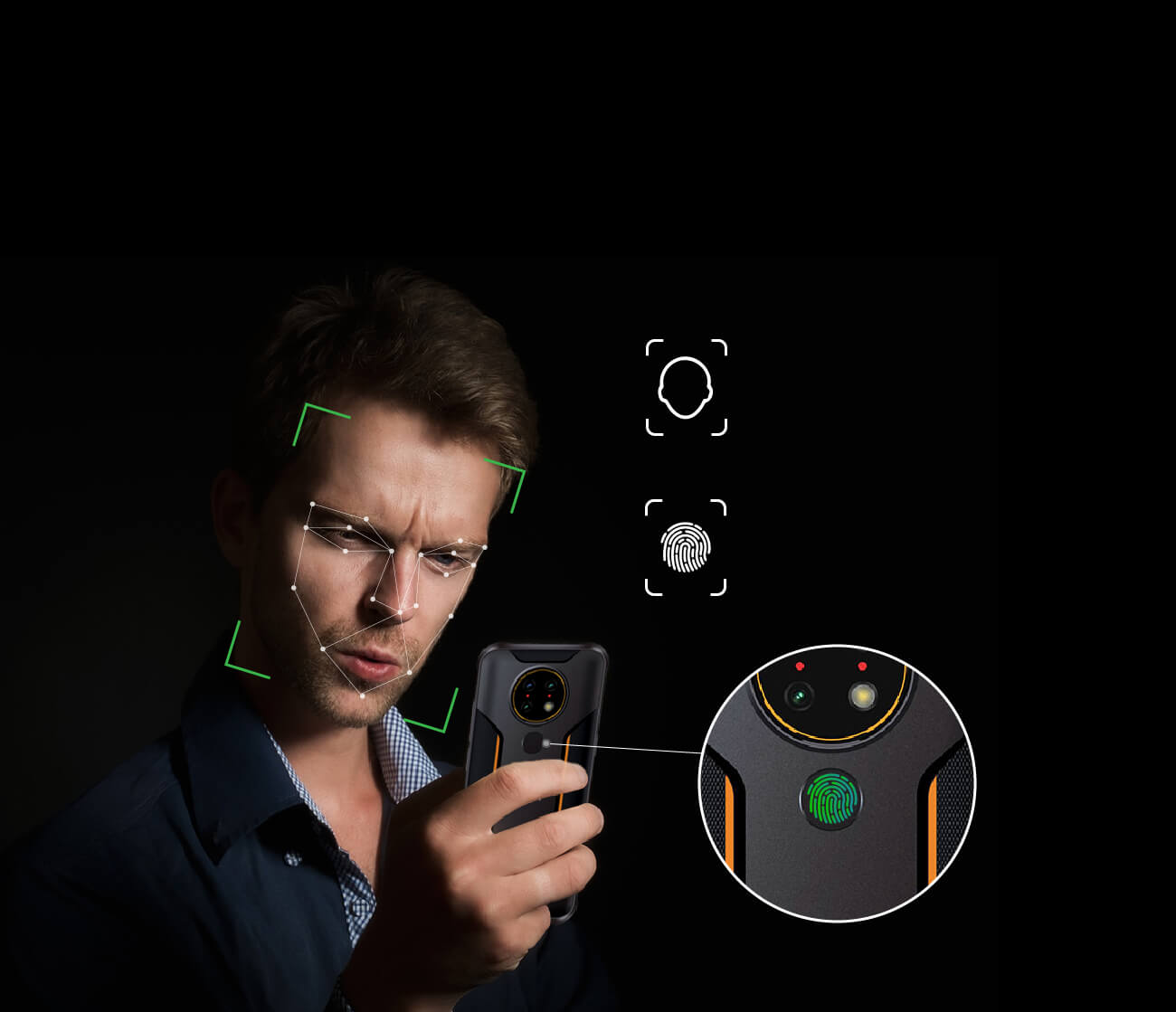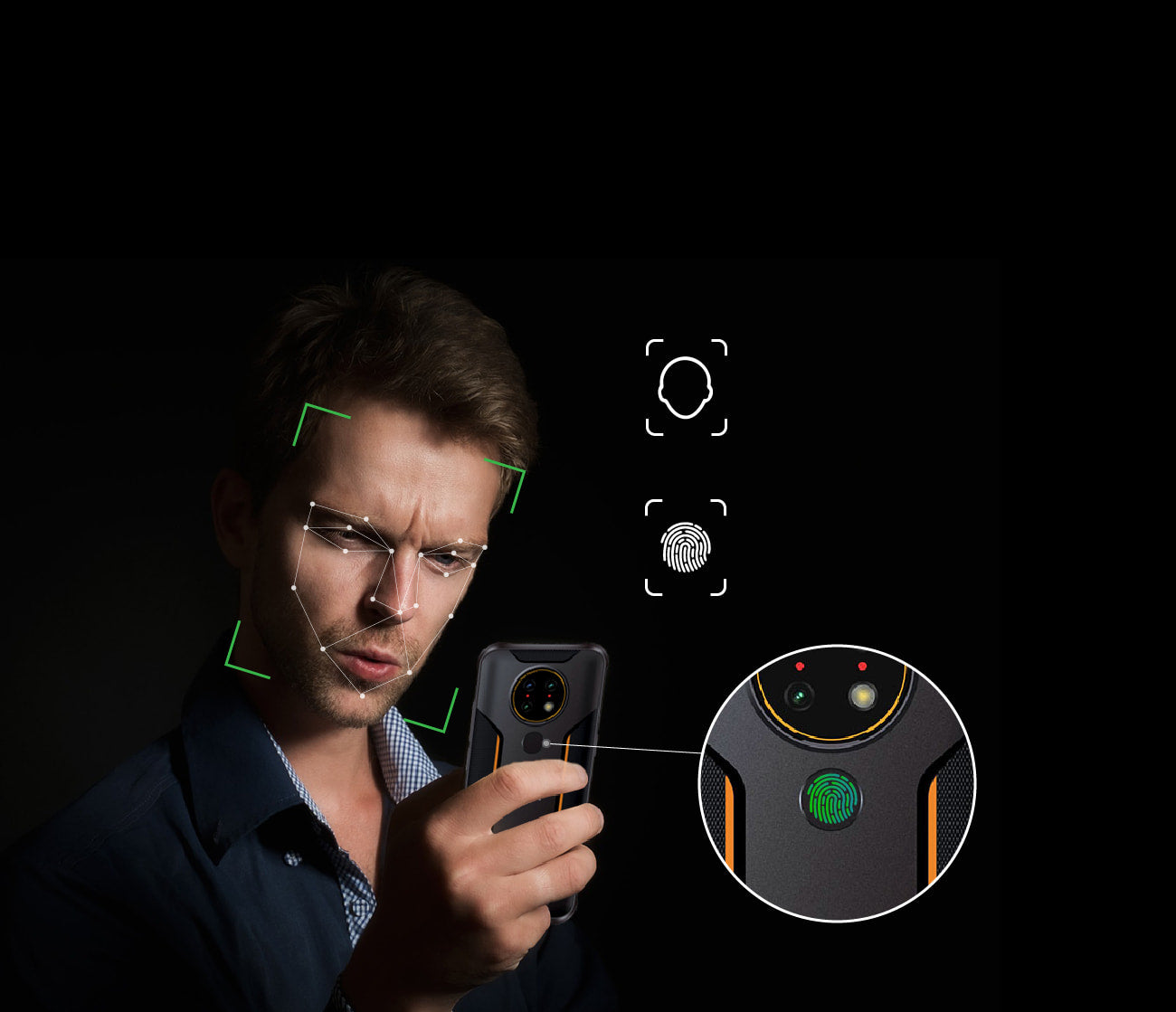 It Knows Your Face!
And Your Fingerprints too!
Face ID
Fingerprint Sensor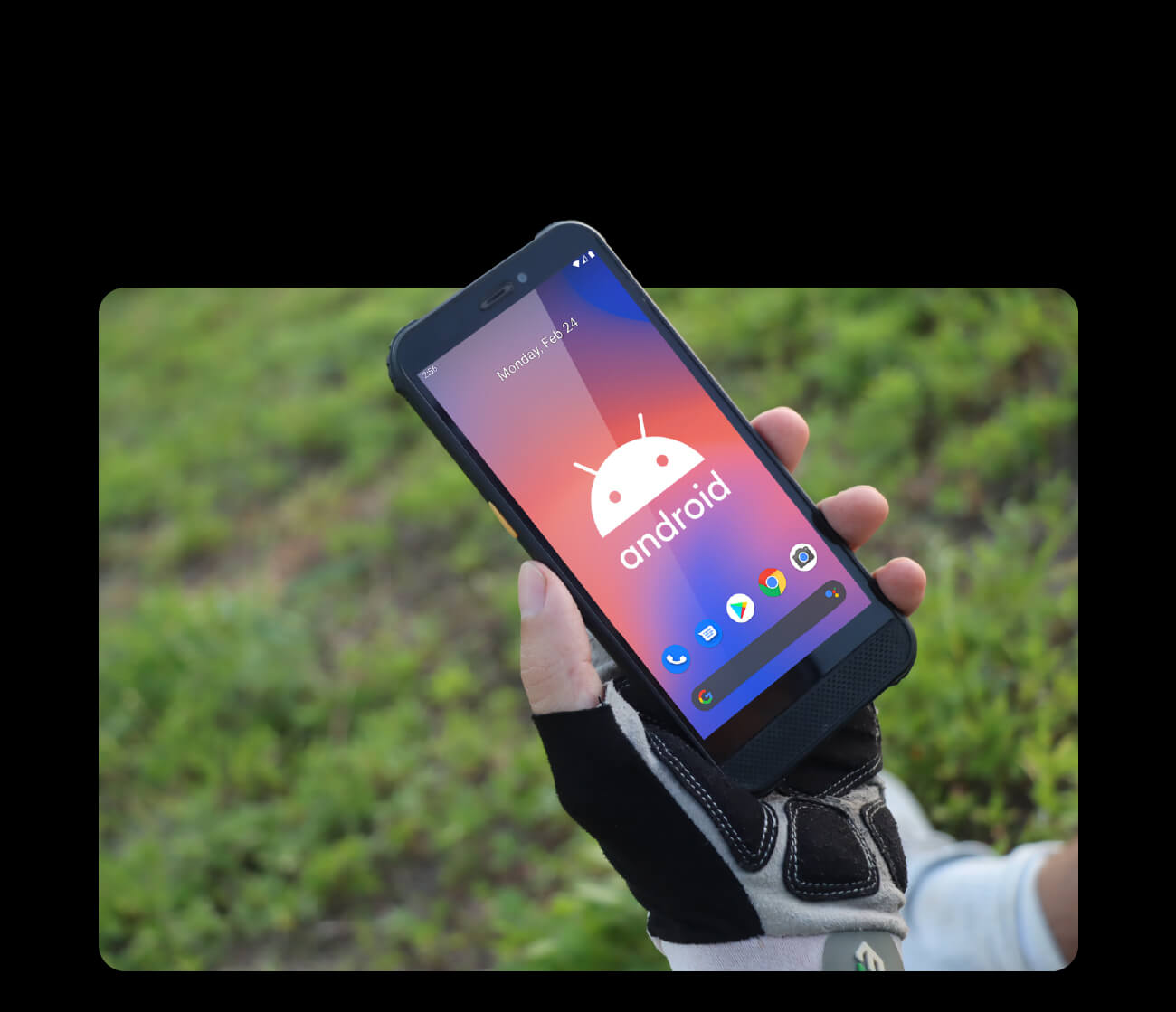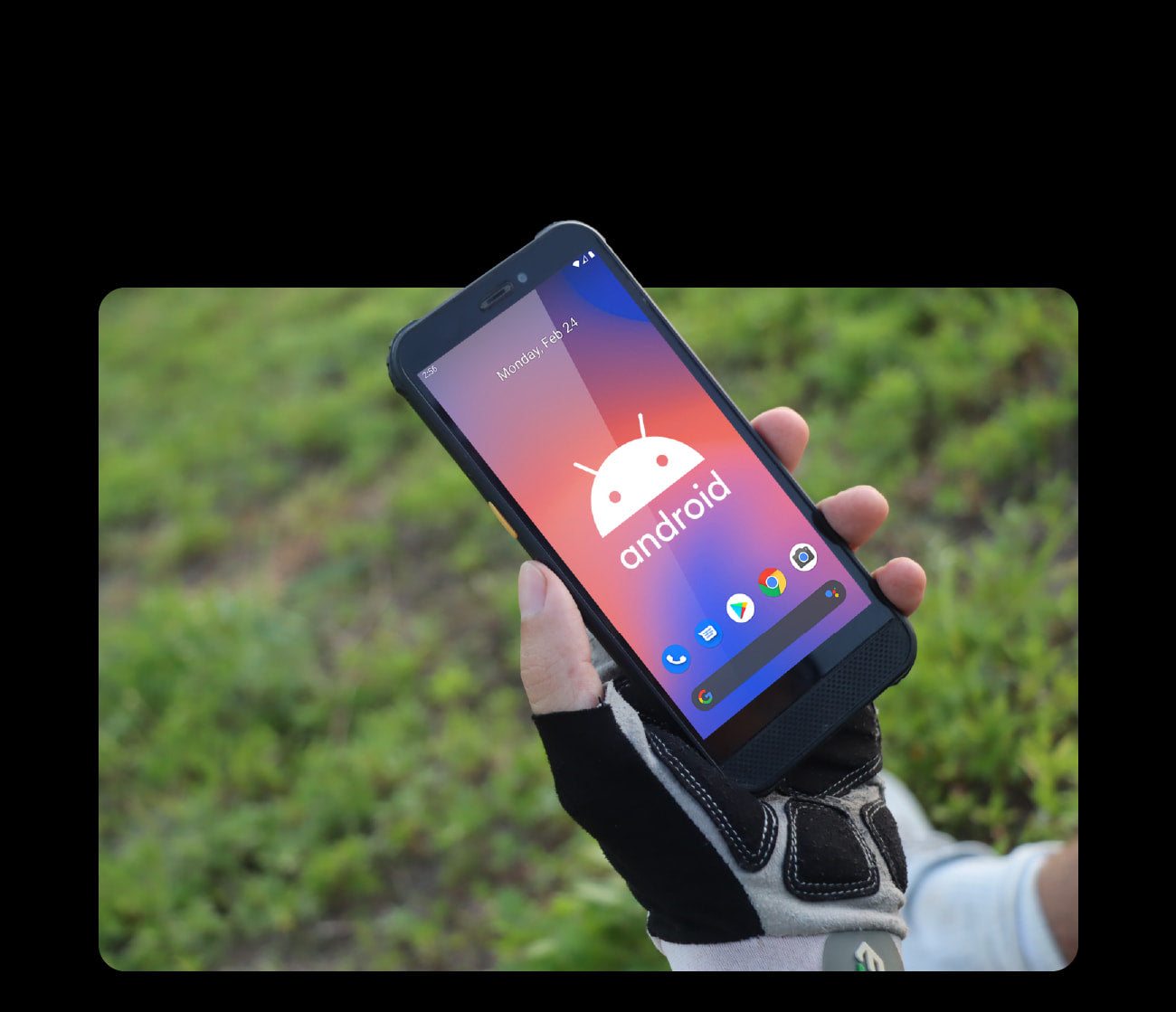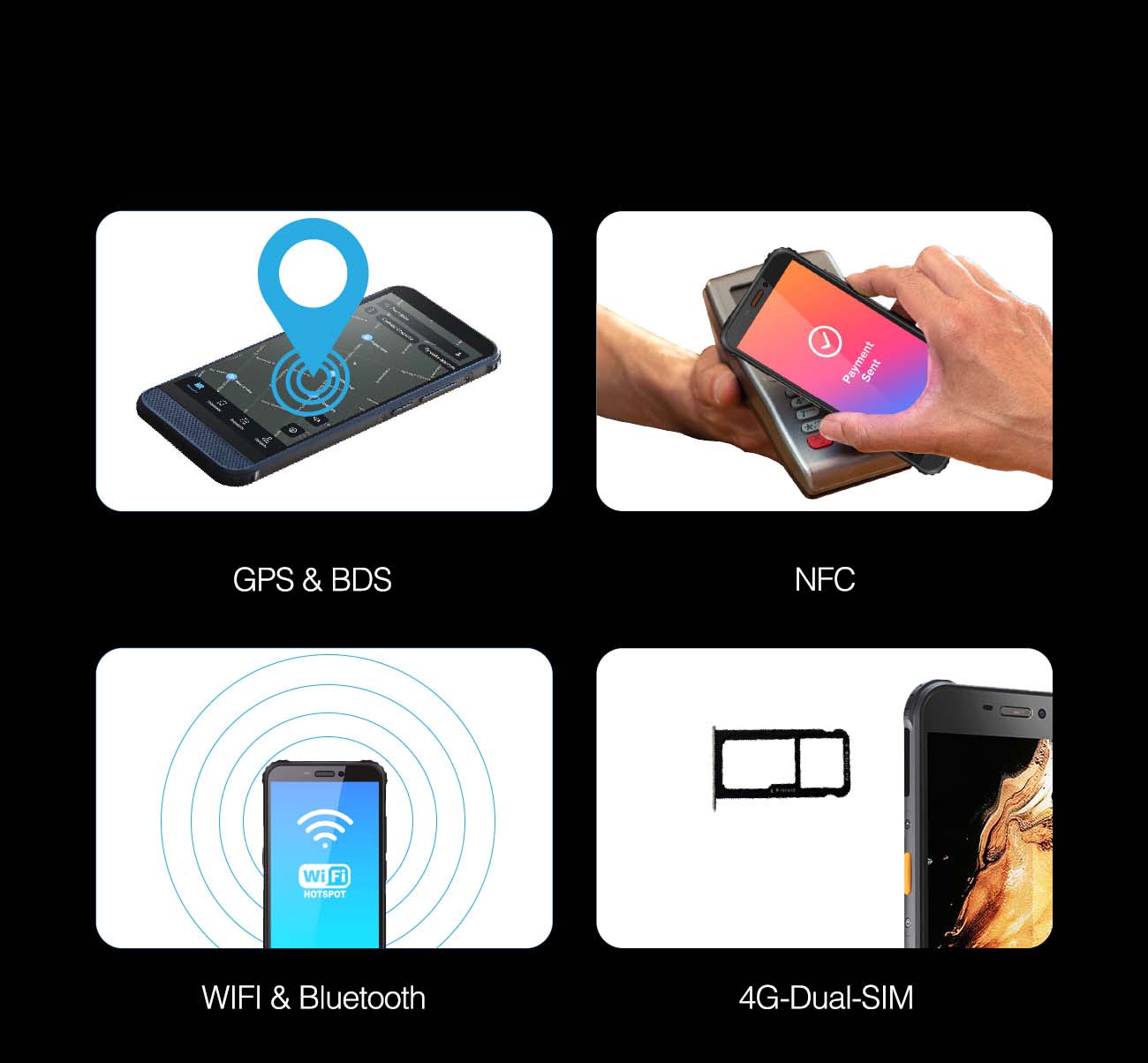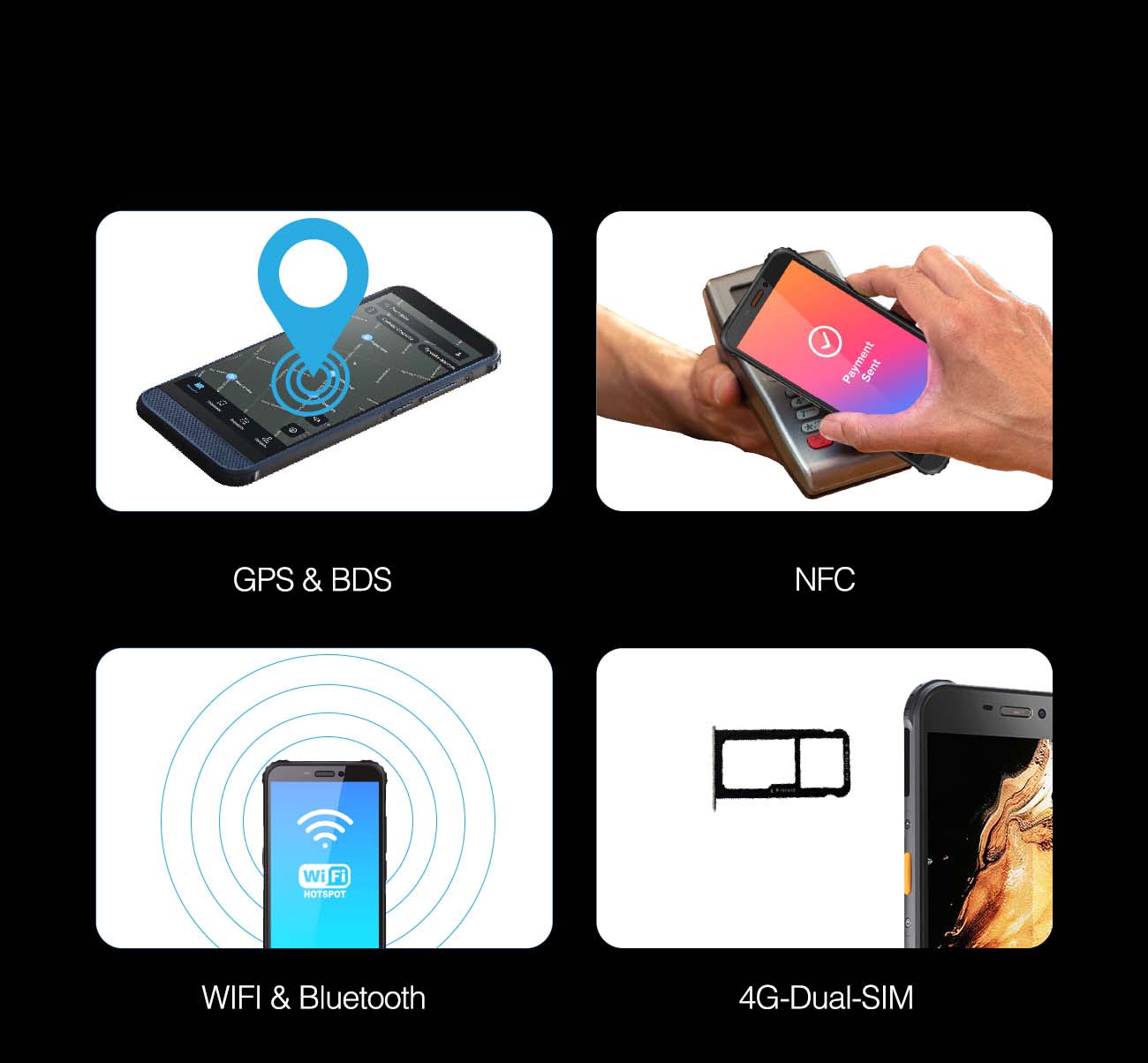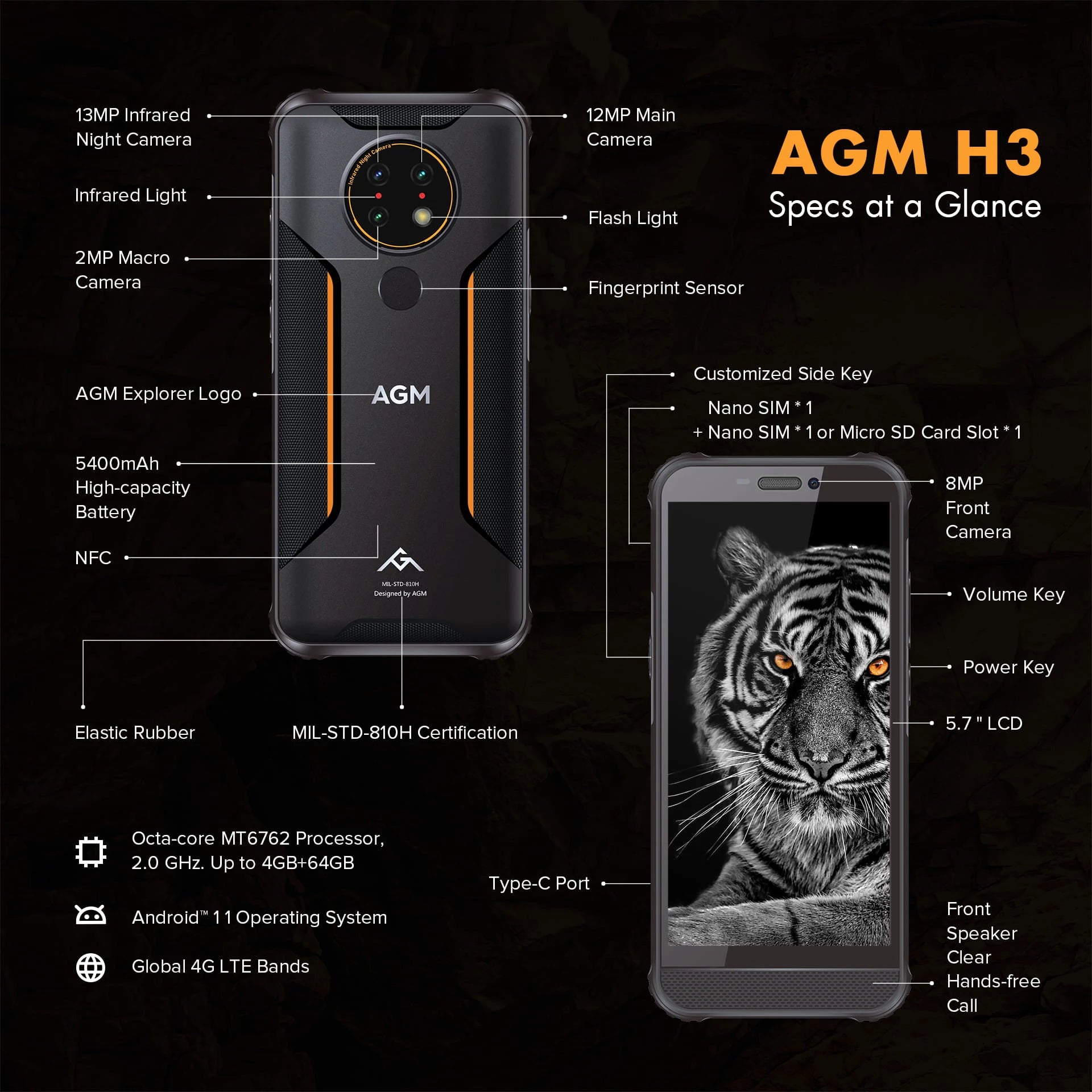 Color: Black
Style: Bar
Housing Material: Double injection
Height: 168 mm Width: 78 mm
Thickness: 12.3 mm
Weight: 248g
Size: 5.7inch 720*1440 pixels
Touch Panel: INCELL multi-touch (5 points)
Operating System: Android ™ 11
Chipset: MT6762
RAM: 4GB ROM: 64GB
Battery: 5400mAh (typ), 3.85V Built in
Front Camera(Pixel): 8M FF
Night Vision camera: 13M with IR flash light*2pcs
Back Camera(Pixel): 12M AF + 2M Macro Camera with flash light
Baseband&Freq
2G GSM: 850/900/1800/1900 MHz (B5/B8/B3/B2)
3G WCDMA: B1/B2/B4/B5/B8
4G LTE: TDD B38/B39/B40/B41
4G LTE: FDD B1/B2/B3/B4/B5/B7/B8/B12/B13/B17/B18/B19/B20/B28A/B28B/B25/B26/B66
Wi-Fi: 802.11a/b/g/n/ac 2.4G/5G
SIM Card Qty: Nano SIM *2 (Dual 4G signal together for standby)
Bluetooth: Bluetooth 5.0
NFC: Yes
FM: Must use AGM standard Type-C adapter to connect earphones as antenna
*For the USA Area customers, we support the AT&T and T-Mobile users.
Sensors
Fingerprint Sensor: Support
Proximity Sensor: Support
Compass Sensor: Support
Acceleration Sensor: Support
Light Sensor: Support
Support USB2.0, Type-C
OTG: Support
Earphone Jack: Share Type-C port (Must use AGM standard Type-C adapter to connect earphones)
Support Micro SD card share Nano SIM slot (up to 128GB)
Functionaly Key: Power Key, Volume Key
Side Key(Definition): Camera, Torch or PTT
physical side key
Standby: TBD
Talking: TBD
Support 2.0W loud speaker
Waterproof speaker (Front placed)
GPS: Support
BDS: Support
MP3: Support
MP3 format: MP3 WAV AAC
Torch: Support
Charging: 5V2A
Language
English, Bahasa Indonesia, Bahasa Melayu, Cestina, Dansk, Deutsch, Espanol, Filipino, French, Hrvatski, latviesu, lietuviu, Italiano, Magyar,Nederlands, Norsk, Polish, Portuguese, Romana, Slovencina, Suomi, Svenska, Tieng Viet, Turkish, Greek, Bulgarian, Russian, Ukrainian, Hebrew, Arabic, Thai, Khmer, Korean, Simplified/Traditional Chinese
Input
Google
IP68/IP69k/MIL-STD-810H
CE/FCC/Reach/ROHS
AGM H3
Charger
Type-C Data Cable
Battery (built in)
Manual Book
1.【Does this phone need a case?】


NO case needed.Our phone is rugged phone, no need a case to protect.


2.【Does this rugged smartphone support wireless charging?】


No, it doesn't support wireless charging.


3.【Is really Android 11 smartphone?】


Yes. AGM H3 Android phone runs the fastest and smoothest pure stock Android 11 delivering a safe and smooth operating experience.


4.【What's the storage?】
It has 4GB RAM + 64GB ROM, can be expandable up to 128GB, enough to store 2184 photos and 5H 1080p footages, meets the mainstream of rugged phones.


5.【Is this rugged smartphone waterproof?】


Yes. This rugged phone has passed the IP68 & IP69K standards, waterproof up to 1.5m for 30 minute.


6.【How about the phone battery?】


AGM H3 android phone is equipped with a big 5400mAh capacity battery.


7.【What is the operating system?】


It runs MT6762 Octa-Core processor delivering a safe and smooth operating experience, fast gaming and less loading time. "


8.【How many cameras does it have?】
It is a quad camera rugged phone joint with 12MP main camera, 8MP front & 2MP macro camera and 13MP night version camera.


9.【Does this phone support nfc cash-free google pay?】


Yes.NFC allows you to conveniently use Google pay, buy public transport tickets and share files with other smartphones.


10.【How about the night version camera?】


AGM H3 rugged smartphone equips the 13MP infrared night vision camera clearly photographing the scene even in total darkness at night.


11.【Does this phone support the face id & fingerprint unlocked?】

Yes.Unlock the phone at a blink of an eye or a finger press.


12.【I'm going to belize next year. could i use this there, and how would i go about it?】

Our phone is unlocked, if the Belize supports the bands of our phone, it will work. Pls check the bands before purchase. Bands supported as follow: 4G Network Band TDD B38/B39/B40/B41/FDD B1/B2/B3/B4/B5/B7/B8/B12/B13/B17/ B18/B19/B20/B28A/B28B/ B25/B26/B66 3G Network Band B1/B2/B4/B5/B8 2G Network Band 850/900/1800/1900 MHz (B5/B8/B3/B2)


13.【My carrier is cricket. My agm h3 is not compatible according to cricket customer service. Is there something I need to do to make it compatible?】

You can have a try to set the cricket APN. Hope this can help you.


14.【Is the phone compatible with u.s. cellular prepaid from wal-mart?】

Yes.


15.【Will it cast to Android tv?】


Yes. It can cast to Android TV.


16.【Do you just put in your old phones sim card & it works? Or do you have to call the provider to switch phones?】

Hi John, just put the old sim card in the new phone, it will work normally.


17.【Is thid phone compatible with verizon?】


No, it is not compatible with Verizon.


18.【Is this phone compatible with verizon?】
Hi, KA. It doesn't work with Verizon.


19.【Does this phone work for at&t in the US ?】
Yes, it works with AT&T carrier.


20.【Is this smartphone compatible with tracphone?】


No.


21.【will it work with straight talk? and does it have wifi- calling?】


I have T-Mobile, so not sure about straight talk. But it does work well with wifi calling.


【How can i be sure that AGM phone are really waterproof,dustproof and shockproof?】

All AGM phones comply with the IP68 standard which ensures resistance to dust and liquids, for temporary or prolonged periods depending on the terminal and under normal use as recommended by the manufacturer. All of our models have undergone strenuous waterproof and resistance tests to comply with these standards as well as the MIL-STD-810H standard. In addition we have also developed our own standard called OEPT (Outdoor Environments Performance Test) to further protect the devices.

【How long is AGM phone guaranteed for?】

All AGM devices are guaranteed for one year.

【Where can I buy AGM Phone?】

AGM Phone can be purchased through this Website Store, AliExpress Store, Amazon Store etc.

【How to check if the network frequencies is compatible in my country?】
1.Check which network standard and which frequency bands your phone supports
2.Search your local network operator via Google browser to learn more about the latest local network standard and the frequency bands; Click here to check (just for reference):http://maps.mobileworldlive.com
3. If there is a frequency bands which your phone supports matched with the local frequency bands, you can use the phone in your country

【How to use OTA to update Android system?】

Find the app "update" or "System update". It will show that your system is up-to-date after update package installed.

【How if my phone is always too hot?】

It is normal that the smartphone device gets hot when playing videos or games on it or charging it, however, you can reduce the hot by following actions:
1.Turn off the function and apps seldom used such as Wi-Fi, GPS etc.;
2.Turn down the brightness of the screen;
3. Turn off the apps running in the background periodically and clear cache periodically to keep enough running space all the time;
4. Uninstall abnormal apps with bugs which may cause much heat during running;
5. Do not use phone during charging unless necessary.

【How to get aftersales warranty?】

AGM provides authorized aftersales warranty in Europe and Russia.
If you are outside Europe and Russia, please check with the dealer where you buy for service.

【Can i use this phone in my country?】

We add a link to show you how to check the phone, whether it can be used in your country.
1. All our smartphone is unlocked for worldwide use, but please check if your local area network is compatible with our AGM phones, You can check this link: Willmyphonework.net Or " Maps.mobileworldlive.com " To see the network frequency for your country,
Please confirm with your carriers or suppliers before purchasing this product.
2. Most of the two sim mobile phones have only one sim slot supporting 3G WCDMA / 4G network.

【I didn't get my parcel, how to do?】

1.No logistic information for a long time: We will send you tracking number after we sending items, if the losgistic information updated normally, hope you can don't worry about it and just wait more days.If you didn't get the parcel more than 90 days, we will refund you full money.If parcel shows delivery, we do not accept refunding request anymore.You may also need to pay customs tax.
2.Parcel was returned by customs office: If it was hold by customs office, hope you can go there to make clearance as soon as possible, we will try our best to help you to get the parcel from customs,we do not refund if parcel returned caused by buyer reasons.